5 cars found
Porsche 718 Cayman GT4 RS for sale
You are looking for a pre-owned Porsche 718 Cayman GT4 RS for sale?
Here we present you information and some Porsche 718 Cayman GT4 RS for sale around the world (USA, UK and Europe):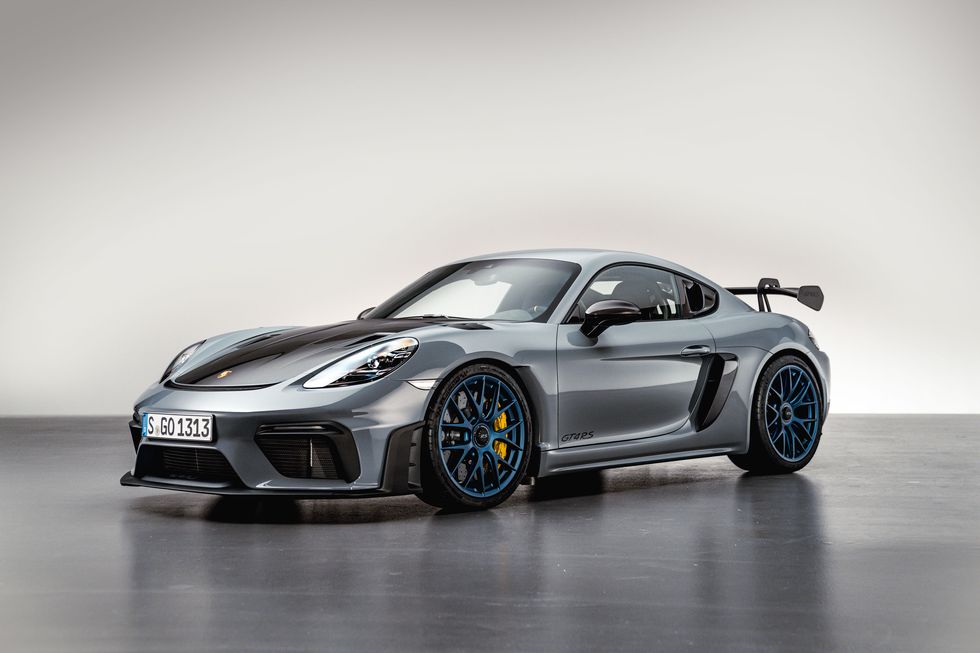 Porsche finally had the guts! The Porsche 718 Cayman GT4 RS is likely to make the dreams of many sports drivers come true. The Zuffenhausen brand has given the top model of the 718 line-up a proper 911 GT3 engine. We'll give you the most important information from the Los Angeles Auto Show.
Porsche gives the 718 Cayman a fitting send-off with the GT4 RS
The next Cayman generation will be powered electrically. Although we don't know whether Porsche will launch special models with internal combustion engines, there are many indications that the GT4 RS is a swan song for the petrol-powered mid-engined sports car. It's certainly great, that Porsche is finally giving the Cayman the tools to be a threat for the 911 GT3 on track. We are very curious about the first driving impressions.
Dear Andreas Preuninger, thank you for your courage to bring such a sharp blade to the market with your team! I can assure you of one thing: In the editorial department, there will certainly be a hard-fought battle for the place in the driver's seat when the opportunity for a test drive presents itself.
More on this topic:
If you are looking for used Porsche 718 Cayman GT4 RS and you would like to get more information, you might be interested in this story in our Elferspot magazine: Finally! The Porsche 718 Cayman GT4 RS
Technical specifications about the 718 Cayman GT4 RS:
Model year: since 2021
Model name: 718 Cayman GT4 RS
Engine capacity (cm3): 3996
Body versions: Coupé
Power output: 500 PS
© Parts of text & picture: Porsche