Welcome to S&S Automobile!
Stowasser & Schmalzried Automobilhandelsgesellschaft mbH, based in Weinstadt, was founded in 1989 by Marc Stowasser, Jochen Stowasser and Jürgen Schmalzried.
Our customers will find a large selection of Porsche brand vehicles. We always have Porsche Boxster, Porsche Cayman, Porsche Cayenne and Porsche Panamera on offer. The focus is certainly on the Porsche 911 models from a wide variety of model series.
With sales of around 300 vehicles per year, we have been one of the largest dealers in the sports and luxury car segment in Germany for years.
Our high quality standards can only be achieved through the cooperation of our well-trained, competent and friendly employees, who are at work with full commitment every day. As a car master workshop, we carry out maintenance and repair work ourselves in our modern workshop in order to offer the customer the highest possible quality. For repairs and maintenance work, we only use original spare parts and the best products available on the market. In this way, the quality of your car is maintained over the long term.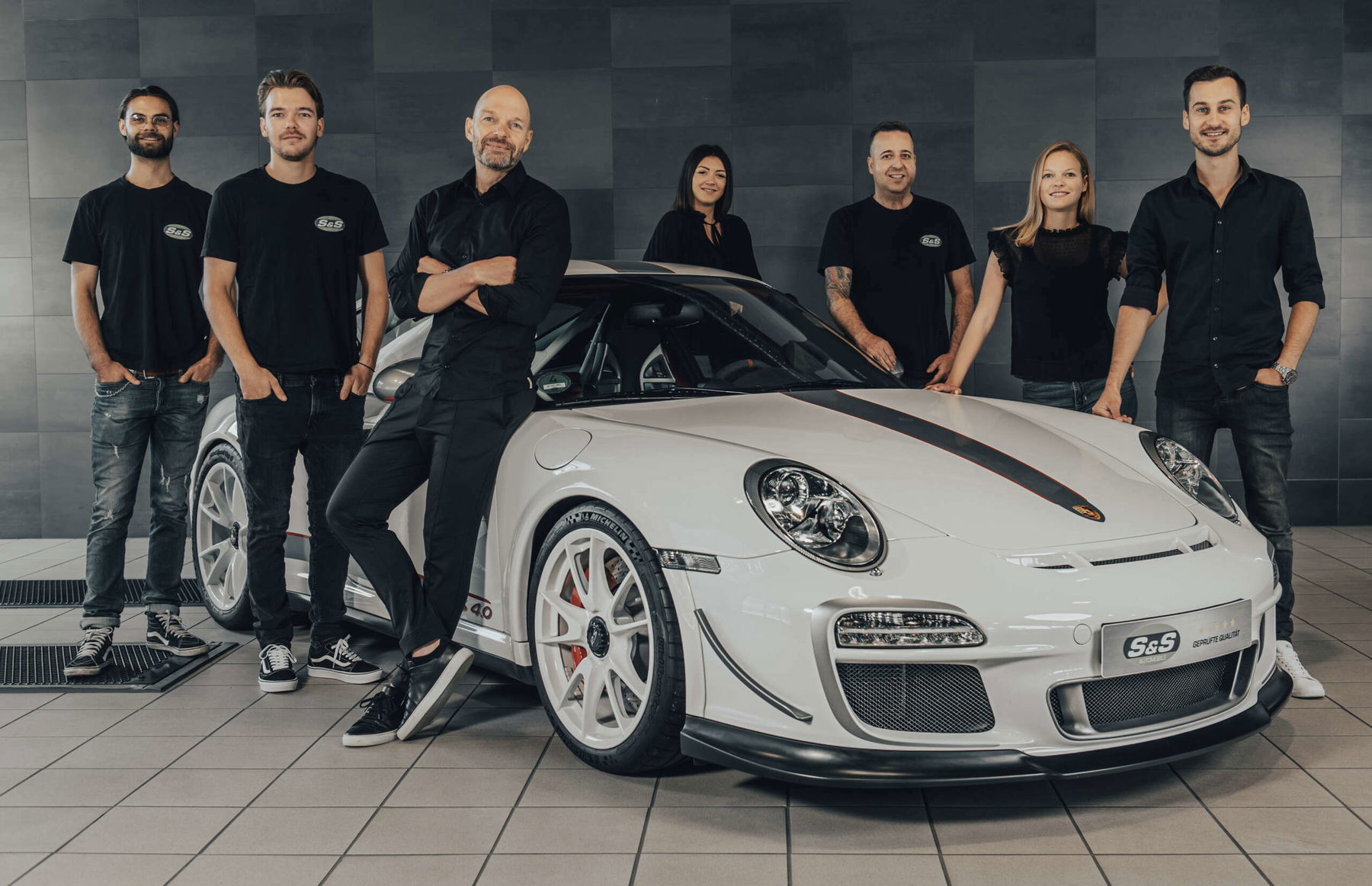 Translated by Google Translate