To escape the grey days in Germany I travelled to sunny Southeast Asia. As with every trip that I go on, I couldn't have missed the chance to visit places and meet people related to classic cars. This time, I had the opportunity to meet Joshua from Jags Classic, a car dealer in Kuala Lumpur, Malaysia.
We took a red Porsche 911 3.2 Carrera, to go for a ride looking for the perfect location. This red 3.2 Carrera is currently on sale with 80.000 km. It was previously owned by a die-hard Porsche enthusiast, it's well driven, yet in mint condition.
The 911 3.2 Carrera was launched in 1984 to replace the 911 SC, around 75.000 cars were sold. A new higher-displacement motor, a 3.2-litre horizontally opposed flat 6-cylinder, was utilized. At the time Porsche claimed it was 80% new. With the new engine, power was increased to 207 bhp (154 kW; 210 PS) for North American-delivered cars and to 231 bhp (172 kW; 234 PS) for most other markets. For me and many other Porsche enthusiasts, it is one of the best 911s ever made, even for today's standards, it is still a very fast car. Many Porsche owners agree that it's much faster but not as easy to drive as the 911 SC.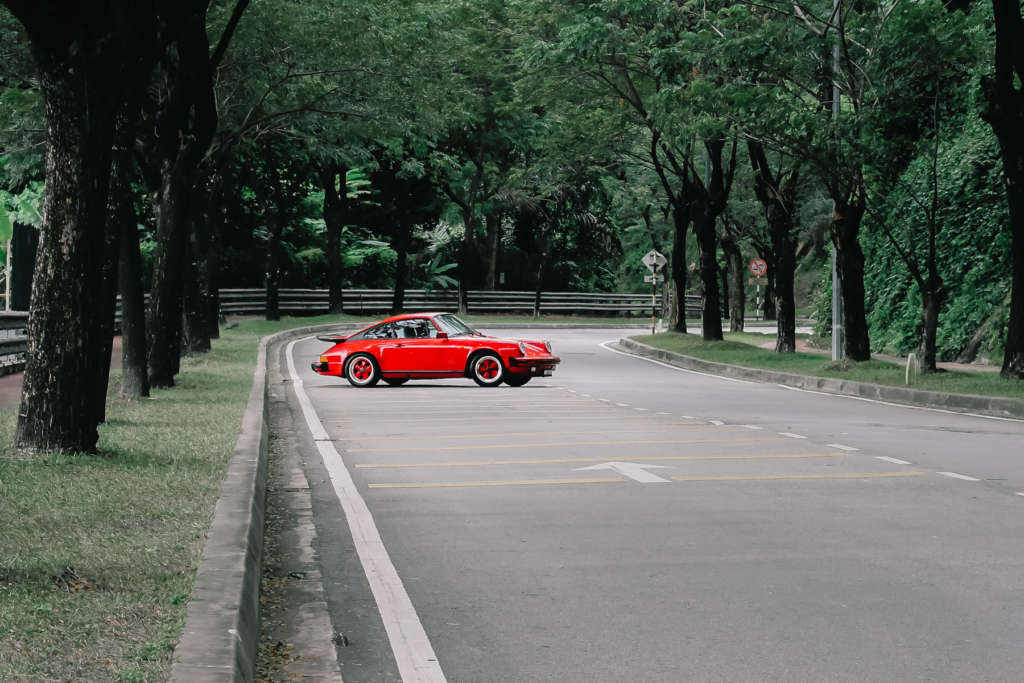 During our tour with this amazing 911 3.2 Carrera around the tropical green surroundings of KL, I asked Joshua from Jags Classic some questions about the classic car market in Malaysia:
How has the market for classic cars developed in Malaysia? Do you see many differences when you compare the current situation to the times when you started out?
The classic car market in Malaysia is definitely booming. More and more people are beginning to appreciate the value of these vehicles –  be it from a financial, emotional or purely FUN standpoint!
What car has been the most popular among your customers? Do you often receive requests for a particular car?
Historically, many of the more usable and daily driveable. Recently though, there's been an incredible interest in the air-cooled 911s owing to the skyrocketing value.
Has there ever been a car at Jags Classics that you fell in love with and wanted to keep for yourself?
Honestly, almost every car! We fall in love with so many cars being car nuts ourselves that we'd have to close shop if we kept them all!
Do you have any unique stories related to some particular cars in the history of your store?
Some of the best stories have been nostalgia-related. Many instances of clients having grown up with a car their dad or granddad used to have and later sold. Years later, these same kids now come back grown up to relive precious memories.
Many thanks for your time and the nice ride. 
There are not many things that can quite evoke the same emotions than the right classic car can.
More about Jags Classic www.jagsclassic.com
The article was created in cooperation with Carphiles