Many Porsche drivers know the problem. During winter, the car often just sits in the garage. This also means that you rarely get to see your cherished treasure. The young company Fahrengold was founded on the simple question: Why are such beautiful cars often parked in dull concrete garages? Managing Director Max Knüppel tells us where the idea for the Fahrengold FG1 Garage came from and how their new product, the Carpad, even protects your car from theft!
Hi Max, first of all tell us who you are and how Fahrengold came into being!
Hi Richard, we don't have to go back all that far. I quit my old job in 2019 and sold shares in an agency. I was looking for a project in which I could actively contribute. It had to be something primarily driven by passion and where ideas are turned into real, innovative products that inspire the customers, but also myself. Nikita Fahrenholz had already founded Fahrengold a year earlier with an architect friend, Michael Schultz, after he had intensively dealt with the following question and done a lot of research: Why are there actually no ready-made solutions for housing beautiful cars with a high standard of design, use of high-quality materials and innovative technology?
Either you live with a boring standard garage, or find an architect who will design exactly to your specifications. There was simply nothing in between these two extremes. There is a huge industry for vehicle accessories, detailing or experiences with the vehicle itself, such as trackdays. In other words, companies that deal directly with the car as a product. But what didn't exist, were companies focused on the staging of cars and the design of corresponding spaces. Not to mention garages with contemporary design and functionality requirements.
Either you live with a boring standard garage, or find an architect who will design exactly to your specifications.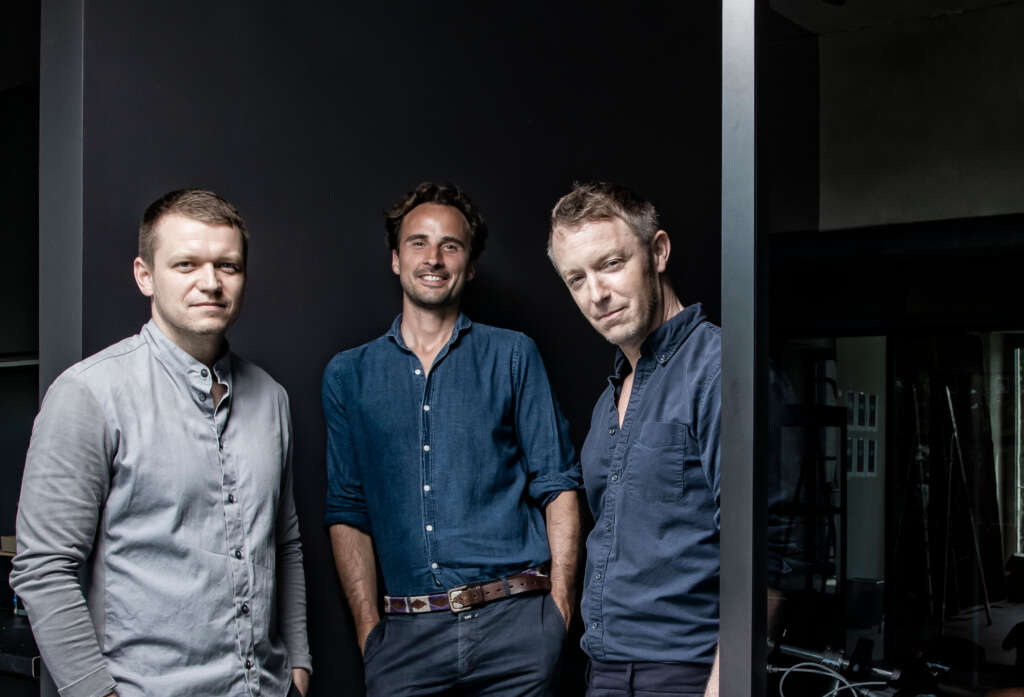 After the first own sketches and drafts by Nikita Fahrenholz and an elaboration of the design up to the detailed planning by Michael Schulz, the design and the range of functions for the FG1 garage was created. Some key points were set from the beginning: clear, reduced design, a lot of glass, no visible screws from the outside and beautiful lighting. Also the complete networking of all technical elements with control via mobile phone, just to name a few points. It should also be possible to see the vehicle from the outside when it is in the garage. They showed the finished designs and prototype to some friends and the feedback was overwhelmingly positive.
"Hey, the garage turned out so fancy. Why don't we offer it to other enthusiasts?"

The question with which the story of the Fahrengold FG 1 began.
What happened next? I can imagine that there are some stumbling blocks that you only see at second glance…
You are right. Thousands of work hours by various engineers and designers have gone into the development of the FG1 Garage to date. A major issue, for example, was the permeability of UV radiation through the glass surfaces. In such a garage for valuable vehicles, the glass should have the lowest possible UV transmittance. Otherwise, natural materials in particular, such as leather on dashboards, will age and shrink quickly, or paintwork can fade. Our glass elements filter out over 98% of UV radiation. Furthermore, regular ventilation is important to prevent condensation and, depending on the latitude, heating and air conditioning. Also the attention to wind and snow loads for different regions.
We had our own hinges developed for our double-wing gate because we could not find a suitable solution on the market. The hinges are not visible from the outside and allow the gate to open and close extremely smoothly. If desired, also electrically with a self-developed control via remote control or app. Here I could probably list a lot more topics which make the FG1 garage so unique. You see, many details come together. In our basic configuration, there's already a lot of things on board:
Large-area, powder-coated wall panels inside and outside without visible screw connections
Floor with Super-Grip coating
One glass wall element
One double-leaf up-and-over door
Light rail incl. 4 design LED spots in the ceiling
Design light switch and socket
An active air exchanger for controlled aeration and deaeration
A built-in cabinet in interior color
What other options are there? And where do most of the requests come from?
To almost every standard we have an upgrade to offer. Electric instead of manual gate. Flush-mounted, dimmable LED lighting in the floor and ceiling instead of LED spotlights. Complete control of all technical elements via an app or remote control instead of manual operation. Exterior and interior color in any RAL shade instead of selection from our standard colors. Use of large glass panels instead of closed walls, and so on. In the end, it depends on the respective customer and his wishes. Of course, we also try to implement individual customer wishes, whenever possible.
We currently receive most inquiries from Europe. However, due to the uniqueness of the product, we seem to have aroused worldwide interest here. In addition to Europe, we have received numerous inquiries from all over the world. From Singapore to L.A. and South Africa to Sweden. Directly from interested customers but also from architects, real estate developers, car dealers, car manufacturers and even car museums.
"It's like a jewelry box for my car!"
That's flattering and motivating, of course, but it also brings special challenges. For example, a customer inquiry came from the Ural region, and there we naturally have to be sure that our product can withstand extreme conditions with temperatures as low as -40°C. At the same time, a customer from Singapore is looking for a garage for his Porsche at his vacation home, or a New Yorker is looking for a "jewelry box for his Porsche GT". I think there is not THE market for the Fahrengold FG 1 garage. Rather, it is probably a desire that many petrolheads around the globe have had in mind for some time. Interestingly, by the way, Porsche drivers make up the majority of our customers.
What kind of structural requirements must be met? And how long does the construction take?
Of course, it must be checked for the respective desired location whether and what kind of permit is required for the FG1 garage. In Germany for example, a building notification is usually sufficient and no building permit is needed. Once this is done, we need a foundation of about 23 square meters and enough space around it for a truck. It also needs the appropriate connections for electricity and sewage. The construction on site by our team usually takes about a week. The garage has already been completely assembled and tested in our production facility in Berlin. Subsequently, the garage is disassembled into modules, transported by a truck with loading crane to the installation site and assembled and connected there.
But you offer even more at Fahrengold. Tell us something about the Carpad!
The Fahrengold Security Carpad was developed as a solution to a specific, very current problem. Especially in metropolitan areas, many sports car owners are forced to store their vehicles in collective garages due to a lack of space. Even if the garages are not public, getting access is often quite easy. Quite a lot of damage, parts theft and theft of vehicles takes place there. This is often only noticed days later during the next personal visit. But monitoring of the vehicle in such a garage is technically and data protection compliant not easy. The Carpad provides the solution. This intelligent platform is positioned over the entire surface of the parking space and, when activated, monitors the vehicle parked on it and its immediate surroundings.
Cameras and sensors are used to evaluate every movement. The owner is immediately notified via push message to the Fahrengold app on the cell phone and can react immediately. The system is designed to use different radio standards for communication. This means it still has the chance to communicate, where cell phones and other systems no longer have a connection. Especially the immediate notification can be crucial to still prevent a theft, or to initiate measures directly. If someone cuts the power supply, an emergency power supply via battery jumps in for a certain time. So the system can still react and inform the owner. Of course, it is also perfect for use in the garage at home to monitor a vehicle there. Furthermore, the Carpad offers LED lighting around the parking area and illuminates the vehicle very nicely from all sides.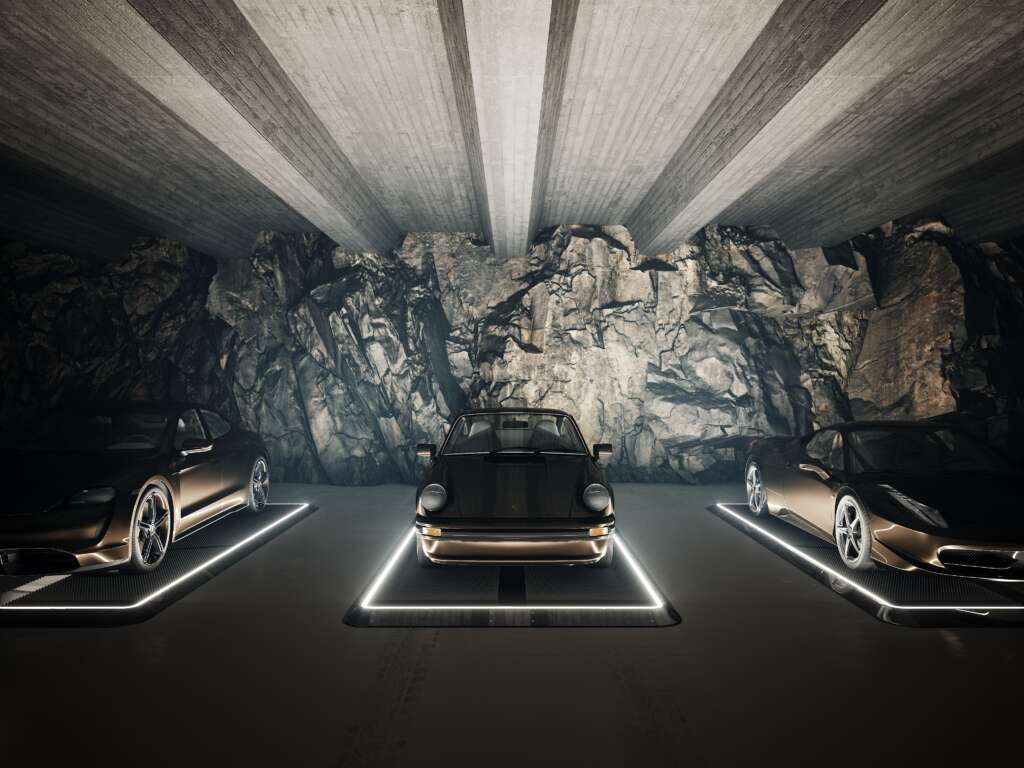 Due to numerous requests, we have introduced the Show Carpad as a second variant. This does without the monitoring technology and relies fully on the staging of a vehicle. For example, in a garage, collection or at dealers and manufacturers to present vehicles. An extremely high quality finish with the possibility to individualize size, color of visible elements like frame and parking area, as well as LED light colors makes it a real Fahrengold product. In short, a platform with all-round lighting to really show off your beloved classic or even new sports car.
What was the craziest request Fahrengold has received so far? And we certainly still have to talk about money…
I have the privilege of getting in touch with very different prospects and customers every day. The common thread that unites all customers, whether they have one or numerous vehicles, is always a passion for beautiful vehicles. In doing so, it's most fun to understand the customer's particular use case and then recommending a solution based on their needs. Nevertheless, there are of course inquiries that have remained particularly in my memory.
For example, an architect from South Africa contacted us and sent along perfect renderings of a very modern and large house. He planned a house for a customer near Cape Town. It had an integrated two car garage in FG 1 design. He asked us for a quote to implement his design. Coupled with a request for another quote for five Show Carpads for the in-house underground garage. The design said FAHRENGOLD in large letters on the facade of the building. This was of course a strong compliment for our team.
In terms of pricing, we are in the premium segment with our products due to the materials used and the elaborate processing in Germany. Customers there are used to paying a premium for corresponding quality and performance. The FG1 Garage in the very good basic version starts at 49,160 euros net, the Show Carpad at 8,400 euros net and the Security Carpad at 13,500 euros net. On top of that comes the locally valid sales tax and a fee for delivery and assembly. To experience the quality, I invite every customer to Berlin to see our FG1 Garage, or our Carpads in person!
Max, last but not least, here's a question that no one can get around. Which Porsche do you like best?
Of course, that's a tough one, because of the choice, especially with Porsche. I'm a very visual person and love elegant, simple design. That's why I'm fascinated by the classic shape of the 911, so if I had to choose, I'd end up with the F- or G-model. In contrast, last year I had the chance to do two laps as Lars Kern's co-driver in the Porsche 911 GT3 RS MR on the Bilster Berg. A fascinating experience at the car's limits and an impressive demonstration of the performance of the new high-performance models. Albeit here with additional support from Manthey Racing and Lars Kern.
Thank you, Max! And how can our users get in touch with you?
You can find us at Köpenicker Chaussee 3A in 10317 Berlin. I can be reached by mail at max@fahrengold.com, by phone at +49 151-16791184, or just have a look at www.fahrengold.com.