Recently we featured Oliver and his 911 RSR, but on this opportunity, I photographed in Paris last winter his very rare Porsche 944 by Rothmans. Despite the bad weather, we had a lot of fun taking pictures with a perfect background, the beautiful architecture that characterizes this amazing city.
To give you a bit of context about this model: The Porsche 944 Rothmans is the work of importer SONAUTO who created a limited edition of 100, a special series whose name will pay tribute to the main sponsor of Porsche and to the victories of the championship of endurance 1983 and the Paris Dakar 1984.
This series was delivered in May 1984 in alpine white with a striping in the colors of the cigarette (Blue gold and red). It carries a body kit that gives it a more racing look and inside, two bucket seats with 'tennis' type upholstery, a beige carpet, a sports steering wheel and a numbered plate – another peculiarity of the 944 Rothmans.
I asked Olivier some questions about the story behind this good example of the 944. I hope you enjoy it!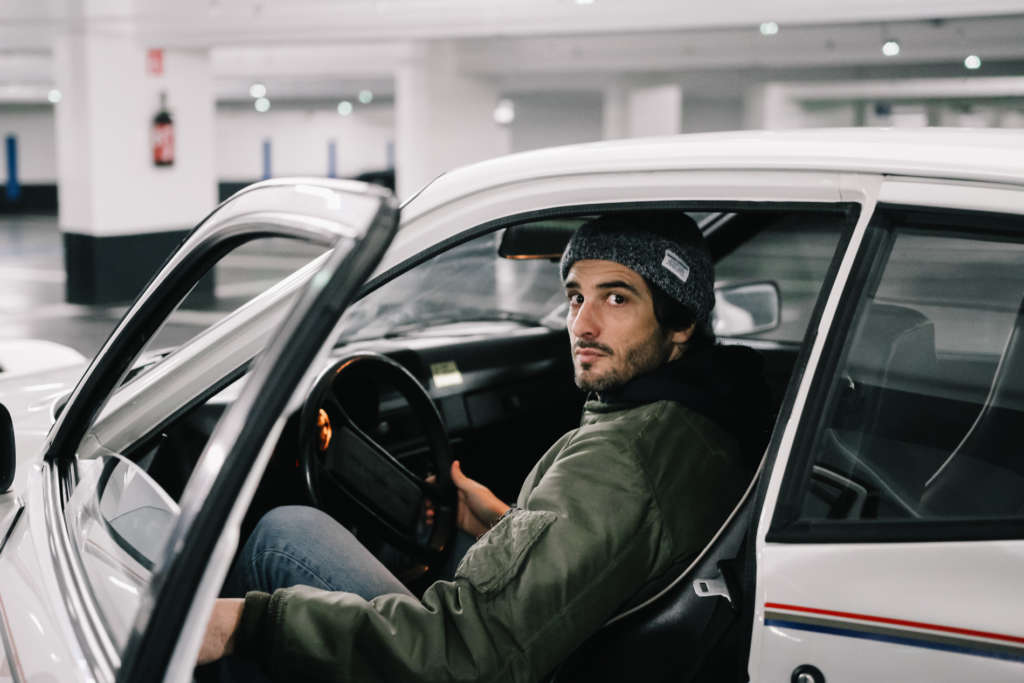 Tell me about you and your Porsche 944
I'm Olivier and I'm a marketing/art director for EASTPAK. Three years ago, I had a crush for the Porsches 944, I found them unfairly unloved and I found the pace yet very interesting, well identified in the 80 's. First of all, I looked for a 924 Carrera GT. But prices suddenly doubled in almost a year, so I turned to a Porsche 944 ROTHMANS. This car has seductive characteristics.
How did you come across the 944?
When I set out to look for this very particular model, given the little copy built, it was not a simple thing! I peeled the ads in France for several weeks but without success. The two autos that I found were either restored from A to Z (and this is not what I like) or in a very bad state, without documentation, because the 944 were abandoned too much And have often undergone transformations. Difficult to find a copy in a beautiful original state. And the price difference between a model in 'average' state and a very good state is proportionally very low given the rating of the car.
Very curiously I found my rare pearl in Germany (where it was a car delivered exclusively by the French importer). It was a German merchant who sold the car of his best friend, a passionate collector. The car had been preserved under the best conditions! A juice of impeccable origin. The car has never been repainted! Its interior is like new.
It is a very rare thing to find a car over 30 years old with a clear history. Personally, I am very sensitive to the Storytelling of a car! This adds an important added value.
What's your favourite detail of the car and what do you enjoy most about y0ur 944?
I like his line, his bodybuilding look, his draw and also like its very atypical interior. It is a very comfortable car for long motorway journeys. The car isn't louder and offers good driving pleasure.
However, without power steering, it is more difficult in town and on very winding roads.
Personally, I am very sensitive to the Storytelling of a car! This adds an important added value.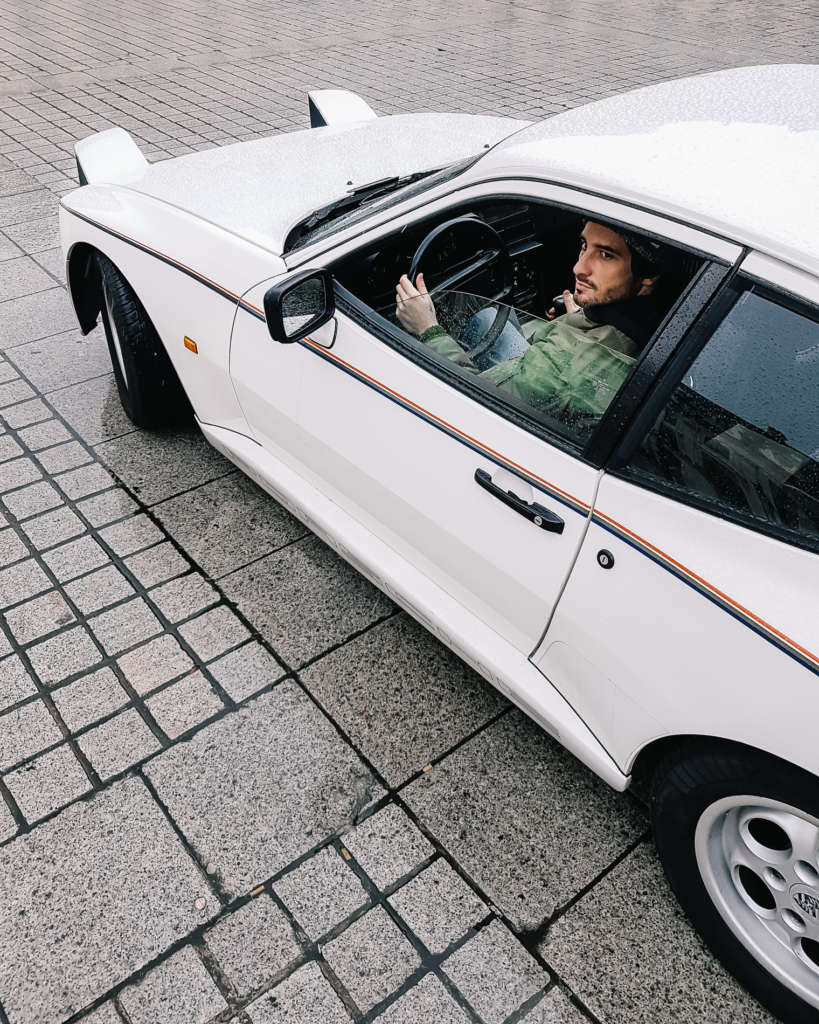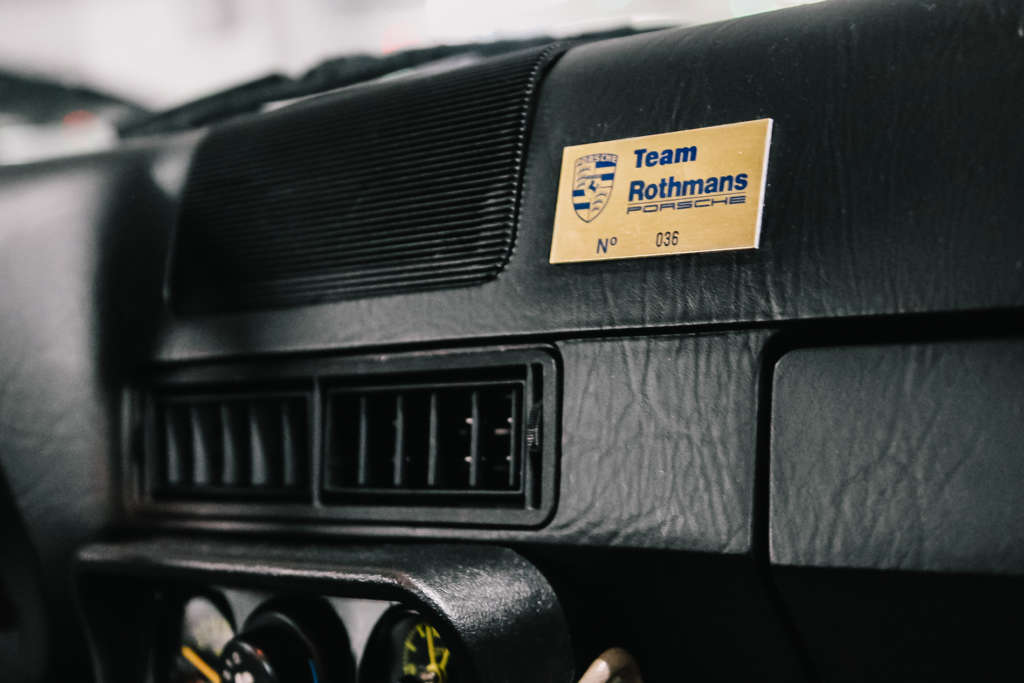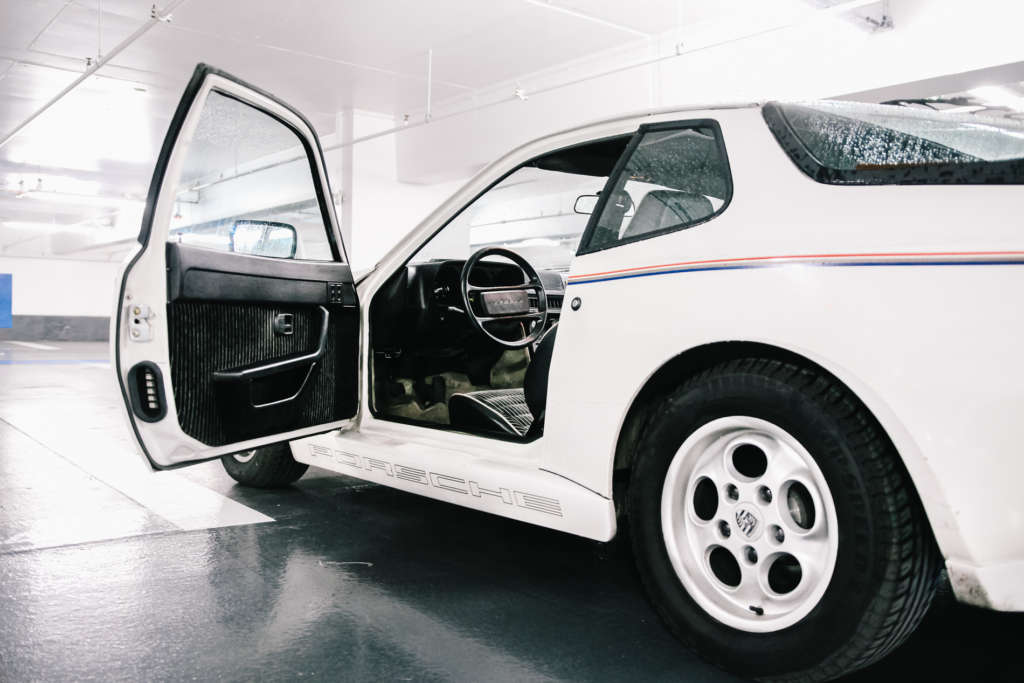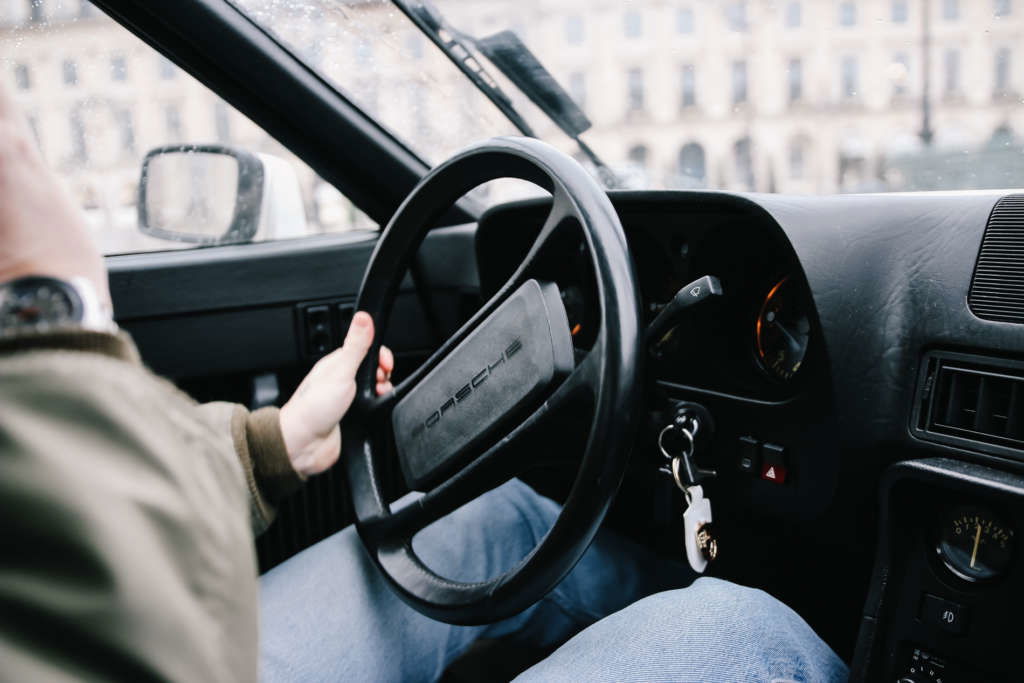 How did you become interested in cars?
My parents got acquainted with the car racing late 60's. My father and my mother ran in Rally. My uncle was a very recognized car dealer in Paris and the Paris region. So as soon as I got my license I started looking for a 911. And at the time the most affordable were the old ones. For example, a 911 2.0 cost the equivalent of 15,000 euros.
Is there another car you would like to have?
I would love to own a Lancia Stratos, Ferrari F40, Porsche 930 Slant Nose or 935 and a Porsche 959.
I like sports cars with an atypical design, is a kind of piece of art typed racing
Of course, Olivier is not the first happy owner of this beautiful car. He explained that the car came with a very detailed documentation of its entire history. He even has the original order form at SONAUTO of the first owner who owned this Porsche from 1984 to 2008.
Follow him on Instagram: @stjours
The article was created in cooperation with Carphiles