As a part of our partner portrait series, we've got the chance to talk with Edward Lovett, founder of Collecting Cars, a new online auction platform for collectable cars, bikes and automobilia – operating all across Europe. In the future, all Porsche sports cars from Collecting Cars will also be found on elferspot.com. Edward himself is an enthusiastic collector of sports cars with a very clear vision for the future of car auctions.
Edward, you've got quite an impressive car history yourself, for example a Singer Porsche. How did your love of cars come to life?
I have been in the motor industry my entire working career and my family has been for well over 50 years. It's in the blood!
What was your intention to found a company for car auctions? When did the idea first come to mind?
Having seen the market change dramatically over the past 10 years, we have arrived in a period where both buyers and sellers are really unsure what certain cars are worth. In many cases so have the dealers, which is leaving the market very flat. I wanted to bring a platform to the market to help motivated sellers and buyers, and I believe Collecting Cars is that platform.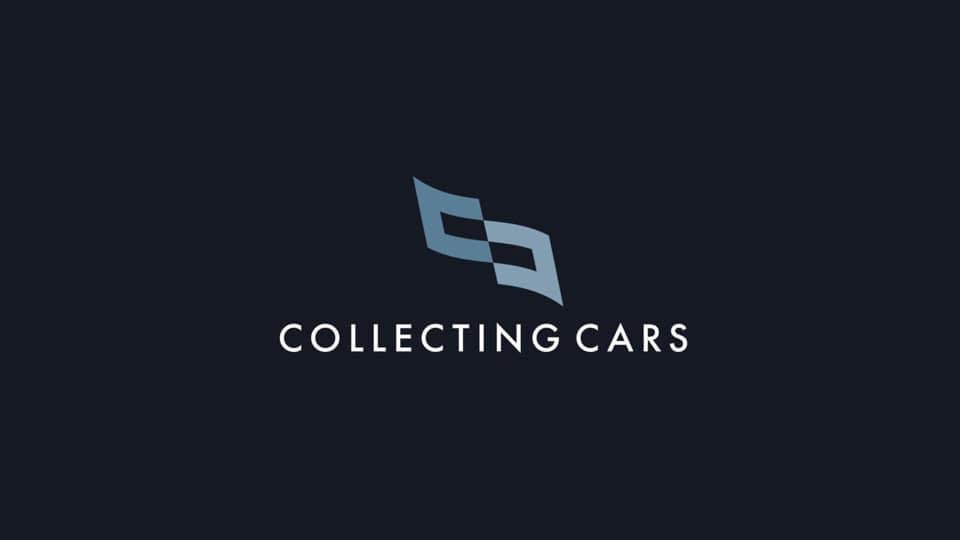 You've set yourself an ambitious task: Offering cars from all across the continent with top-level presentation and maximum security. How will you achieve that?
There are three key elements to our engagement with the European market: our social reach, the quality of our offering, and the security of our platform. The first point was really important for us. While the business is headquartered in the UK, we had to ensure our audience was genuinely European. We've worked hard to bring the right mix of people to our platform. So far, we're very pleased with our progress. To give you just one insight: less than 15% of our Facebook followers are from the UK. We have more Italians following us than Brits!
Our high-quality presentation format is the result of wanting to present every car in as much detail as possible. We don't have any limit on the number of photos that we can present. We can easily embed videos of the car where supplied and the layout means our professional writers and editors can tell the story of each car in a bespoke fashion. It's far from being just a rundown of the specification, which is what you tend to find on other marketplaces.
In terms of our platform's security, we realised early on that we wanted to partner with a company that could offer a higher level of verification than you might find elsewhere. By joining forces with Shieldpay, we are using independent, industry-leading security checks that verify every seller and every bid across Europe and beyond.
How do you decide which cars to market on Collecting Cars?
The lots that you will find on the Collecting Cars platform have all been carefully curated by our team. Vehicles and automobilia are submitted for consideration by their owners and are subsequently reviewed in-house. Not every car will be consigned, but every car will be given equal consideration. We are often asked what type of cars we are looking for as consignments, and the truth is that we are open to anything. We are keen to feature all types and eras of motor cars and there is no minimum or maximum value. If you have something interesting to sell, then we want to hear from you!
How do you think the way you present cars is different to other sites? 
Every car is unique and has its own story. Even if it's a popular 'everyman' classic like a Porsche 944 Turbo, it's the history, condition and quality of the particular car in front of us that we care about presenting. If you are considering bidding on a car, you almost certainly know enough about its specifications – so we don't bore you with a rundown of the model history. Bidders want the facts about the specific example they might end up buying. So that's exactly what we give them.
The other important element of our presentation is, that we are not shy about showing imperfections. We want bidders to have peace of mind, that cars will be as expected. So we encourage our consignors to be as detailed as possible. The photographs that they send to us should capture any wear and tear, blemishes and other minor faults. Our security means that sellers can have confidence in the bidding, and our presentation means that buyers can have confidence in the cars.
What's the cost for using Collecting Cars? 
There is no cost for using our platform as a seller. We don't charge a consignment fee and we don't deduct anything from the selling price of an auction lot. If a car is bid above its reserve price, then the seller receives 100% of the hammer price. The only chargeable part of our service is a 6% buyer's premium. That's significantly lower than conventional auction routes. What's more, the premium is capped at just £6,000. As you can see, the platform is a low-cost way of buying and selling high-value cars. 
Would you say, that prices for classic Porsches will climb even higher? Could you think of an undervalued Porsche model out there?
It's worth noting that values are not still climbing for all classic Porsches. The market has cooled significantly in the last couple of years. For some cars that's meant a levelling-off in selling prices. For others it's led to a noticeable drop. If anyone thinks that there's a quick profit to be made in buying something that looks cheap and selling it a few months later, then they'll almost inevitably be disappointed. It's probably a cheap car for a reason!
Porsche is the everyman collector car and I have no doubt that they will continue to capture the imagination of collectors and enthusiasts. What that means for values isn't for me to comment on, as I don't hold the crystal ball.
You may be biased on this one, but do you have a favourite Porsche model and why does it appeal to you? 
There really are too many, however in this moment it's my Singer, a Carrera GT, 356 Speedster and an RSR 2.8.