17 cars found
Porsche 911 (997) GT2 for sale
You are looking for a pre-owned Porsche 911 (997) GT2 for sale?
Here we present you information and some Porsche 997 GT2 for sale: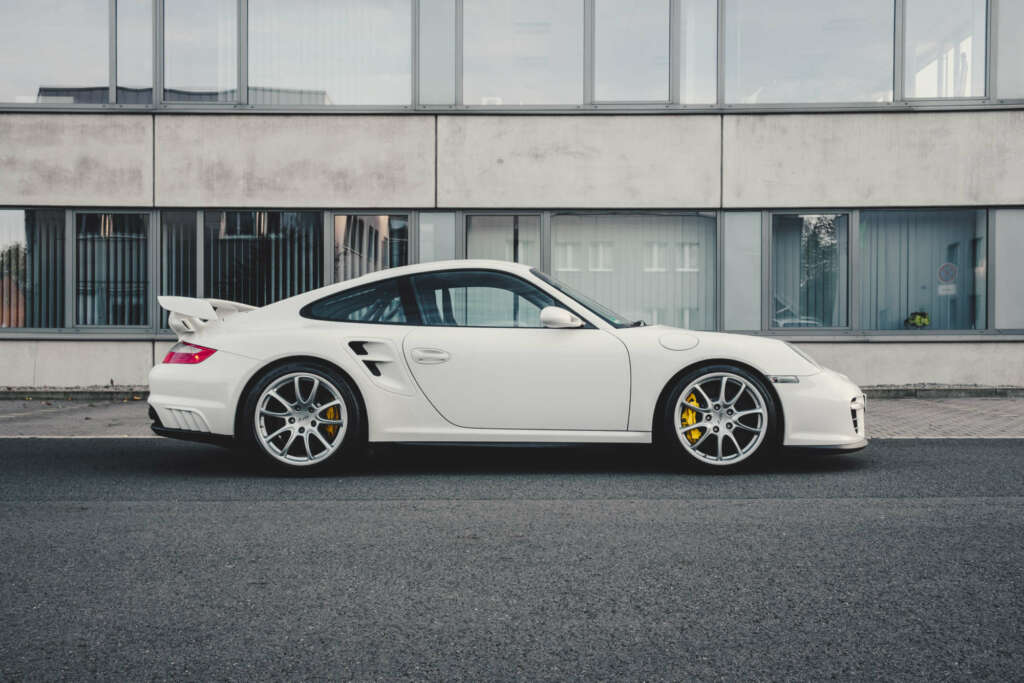 Development of the 997 GT2
Debuting at the 2007 Frankfurt Motor Show, the 997-generation of Porsche's fabled 911 GT2 brought truly staggering levels of performance to the 997 platform. Turning out 530 bhp and 505 foot-pounds of torque from its 3.6-litre flat six-cylinder engine with twin turbochargers, the 911 GT2 could race to a top speed of 204 mph, making it the fastest street-legal 911 ever produced at the time of its introduction.
More on this topic:
If you are looking for a Porsche 911 (997) GT2 for sale and you want to find out more about the 911 GT2, click here: Porsche 997 – Elferspot Magazine
© Picture: F³ Fahrzeug Forum Fiegenschuh