32 cars found
Porsche 991 GT3 for sale
You are looking for a pre-owned Porsche 911 (991) GT3 for sale?
Here we present you information and some Porsche 991 GT3 for sale: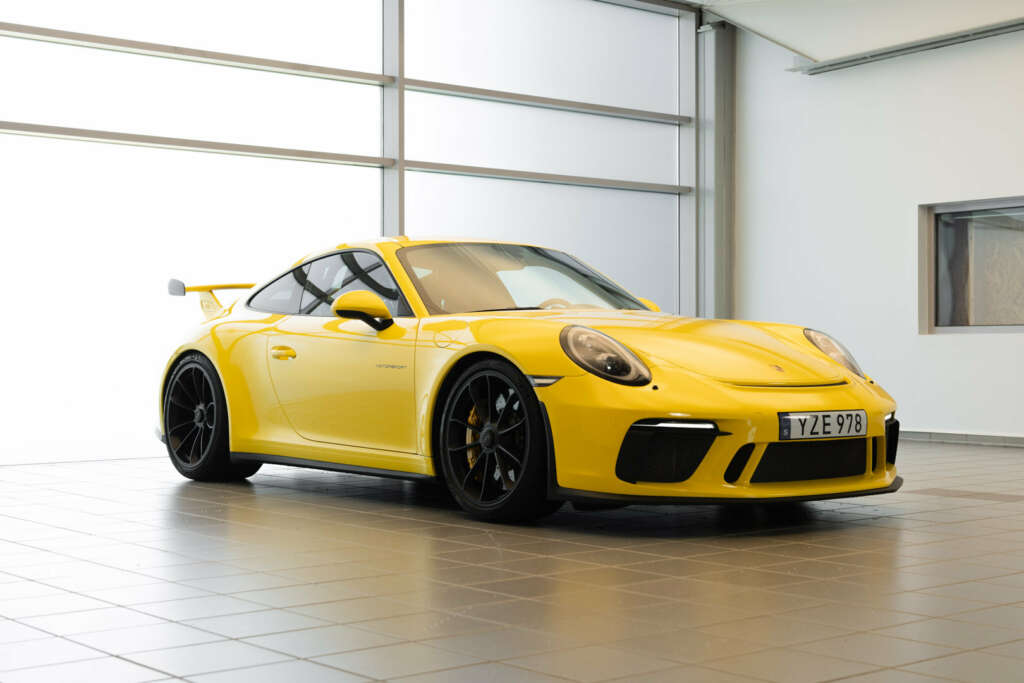 Porsche 991.1 GT3
With the Porsche 911 (991) GT3, the Stuttgart brand introduced the first GT3 with an engine, that's not based on the Mezger block. 3.8 litres in capacity, direct fuel injection and 475 hp were the figures. Peak rpm was now close to bike engines at 9,000 rpm. On the other hand, an outcry went through the Porsche fanbase, as the 991.1 GT3 was only offered with a 7-speed PDK gearbox.
In terms of performance, that was a wise move by Porsche. In combination with the low weight of 1,350 kilograms, 0-62 mph only took 3.5 seconds in the 991.1 GT3. The curb weight was now on par with the 996 GT3 again. The new Porsche 991.1 GT3 RS got the same 500 hp as the 997 GT3 RS 4.0. That led to 3.3 seconds for the sprint to 62 mph, with a top speed of 192 mph, roughly 3 mph less than the normal 991.1 GT3.
Porsche 991.2 GT3
In 2017, the Porsche 911 GT3 got its next refresh. The 500 hp beast of the 991.1 GT3 RS now works in the base GT3 as well. Porsche listened to its customers, now offering a manual gearbox for the GT3 again. After the prices for the 911 R skyrocketed, because it was seen as the last real naturally aspirated Porsche sports car with a manual, a bubble arose. As Porsche doesn't want its customers to use their cars as an asset, they wanted to stop the prices climbing even further.
Thanks to the 911 R's success, Porsche offered the so called Touring package for the 991.2 GT3 as a no cost option. In a nutshell, the Porsche 911 GT3 Touring is a 911 GT3 without a wing, providing sleeker, more elegant looks. The Touring is only available as a manual and there is no way to combine a Touring with the Clubsport package. The 2018 911 GT3 RS got another chunk of extra power, now sending 520 hp at 8,250 rpm to the rear wheels.
More on this topic:
If you are looking for a Porsche 911 (991) GT3 for sale and you want to find out more about the 991 GT3, click here: The Porsche 991 – Elferspot Magazine
© Picture: Johns Garage AB