WELCOME TO DAVID FINEST SPORTS CARS – YOUR SPORTS CAR DEALER IN NORTHERN GERMANY
DAVID Finest Sports Cars advises and supports you comprehensively in the purchase or sale of your sports car or premium vehicle. Thanks to our excellent network, we can support you equally when buying used and new vehicles from renowned brands.
It is our aim to look after you personally with the highest degree of individuality and sustainability. As a specialist workshop for sports cars in Hamburg, we also offer you a wide range of services related to your sports car or classic car.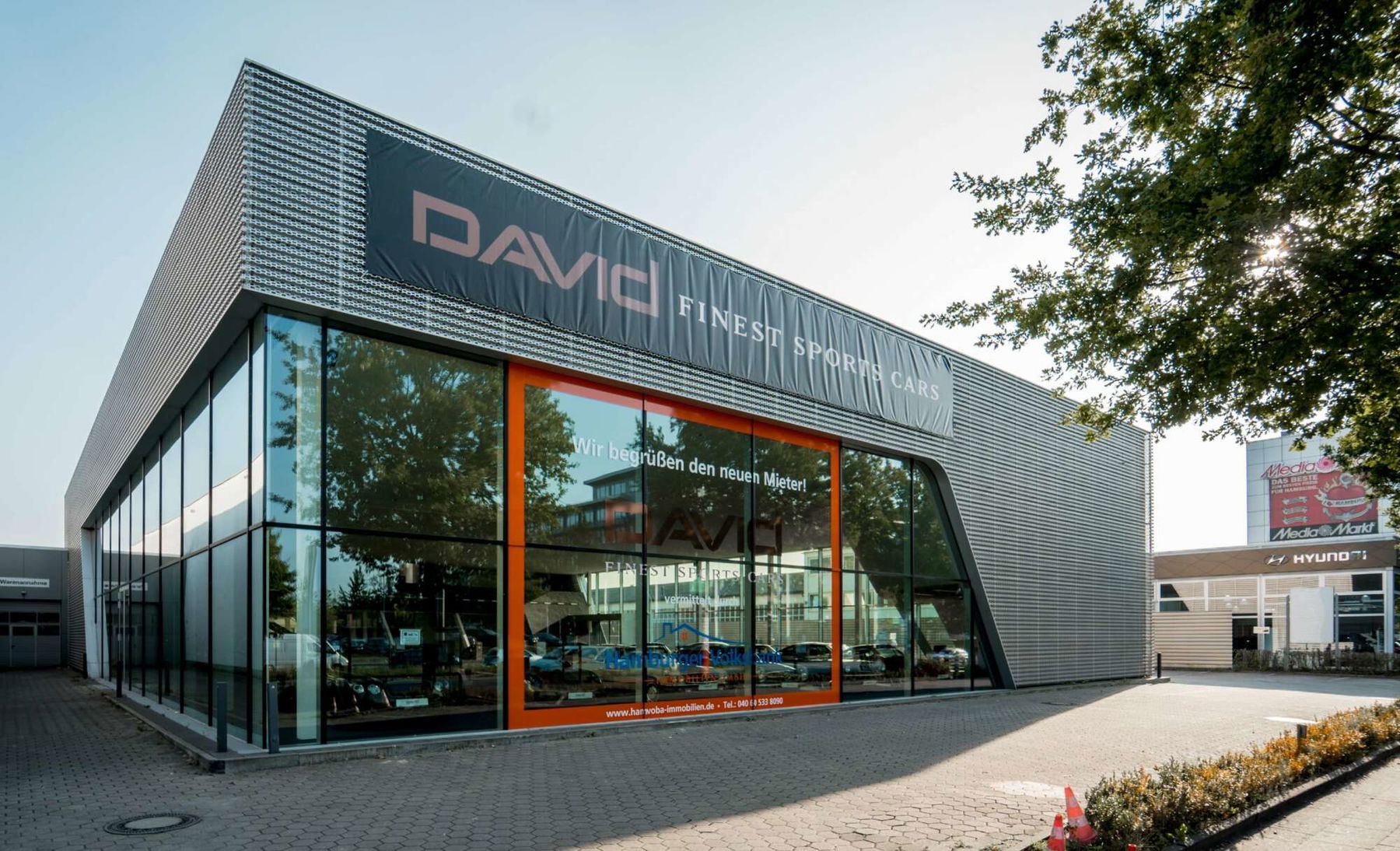 A TRUSTED NAME IN THE AUTOMOTIVE WORLD
With more than 25 years of experience in the field of sports car brokerage, we are at your disposal as a contact for all matters relating to sports cars and premium vehicles. Whether oldtimer or new, whether Porsche, Corvette or Jaguar – with us every vehicle is welcome and in the best hands.
As a broad-based service company, we would like to be able to look after you and your vehicle for the entire duration of the parking period. Whether it is the purchase of a premium vehicle, the assumption of any services that may arise, maintenance, a wheel change or the conversion or repair, the preparation of the paint or interior, the storage of your vehicle – for example during the winter months – and the sale, you should decide to part with your vehicle.
We see ourselves as a service provider. Honesty, appreciation and a professional encounter at eye level are our top priority and make us a reliable partner when it comes to exclusive vehicles or sports cars. We would like to offer you the best possible advice at the fairest possible price – regardless of the topic.
Visit us in our showroom in Hamburg-Wandsbek or give us a call – we look forward to seeing you!
Translated by Google Translate