Garage 11 is a concept that has grown through many years of genuine interest and focus on Porsche 911, this is what we call Drivers Passion. For a long time, founder Joachim Glans has had a passion for the cars that he can present as Garage 11.
What do we do?
Garage 11 is building on a great insight and knowledge of the Porsche 911:or and this is also the unique competence and knowledge that Garage 11 has from our competitors. Garage 11's business is as follows: to sell, to promote and to introduce 911:s with an interesting history, one of them and other factors that make a Porsche 911:a special. Porsche has a well-manufactured assortment of models that will ensure that there is a picture for several different goals and causes. Our aim at Garage 11 is to provide guidance on whether you are looking for an investment property that may come to value over time, whether you are looking for a mask to use at the bank or whether you want a comfortable retro model. We help you to hit the right object for just this and that. Garage 11 focuses on Porsche 911:or but we also work with other models in Porsche's range, as well as other premium brands.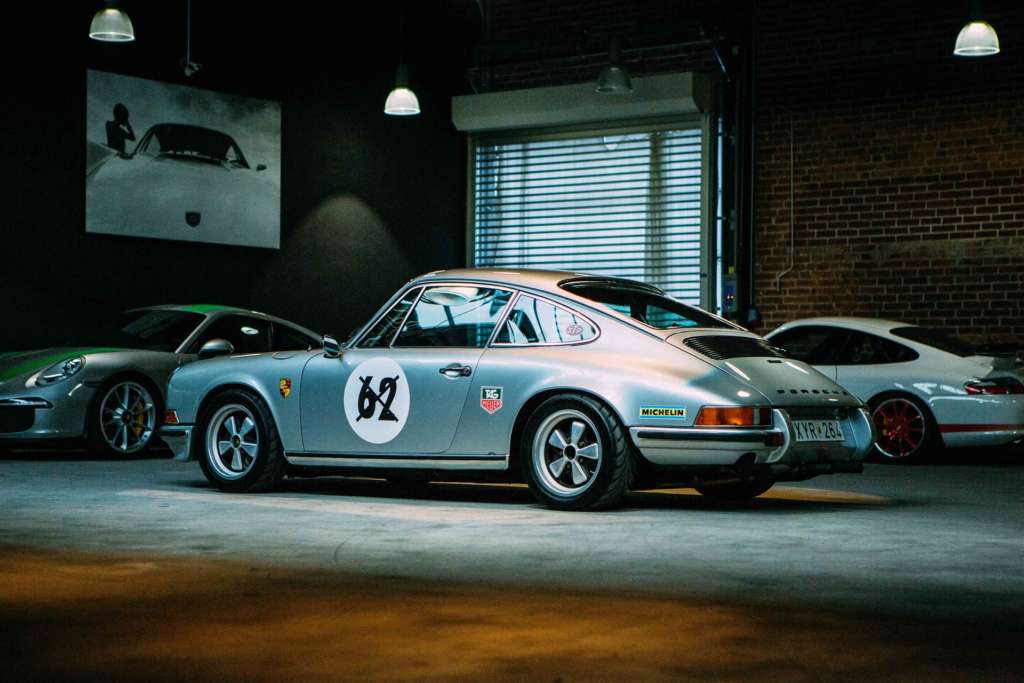 History
For a brief history of Garage 11, we will begin at the start of the company in 2012. Garage 11 was founded by Joachim Glans, who was to take over his previous activities and began working with what he had been passionate about, the Porsche brand. The business side of the business soon came in place – to present, sell and buy unique objects with well-documented history. An idea that was quickly built up to a stable customer relationship with a focus on Joachim's many years of genuine interest in Porsche. Furthermore, there are good relations, a strong business and right product to right client are the parameters that Joachim and his team  values most highly.
How does Garage 11 look today?
Today Garage 11 is owned by Joachim Glans (founder), who together with a strong team of passionate men and women is committed to ensuring that every detail of a customer's request – marketing – handling of a specific object – is followed up by a successful sale, is carried out with the same high quality standards as the Porsche brand is known for. Our showroom/garage is located in Malmö, where we subsequently create as special an environment as possible, in combination with offering unique properties that create a fascination for our customers. We welcome You to visit us on Västkustvägen 19 in Malmö, Sweden.