Restoration of classic cars
Restoration of classic cars is the core of our business. Sometimes we restore a vehicle to its original state in detail, other times there are wishes for a more contemporary look. This is one of the reasons why we prepare every restoration with an extensive consultation. We map out all the wishes and work closely together during the entire restoration process.
From details to new build
Restoration of classic cars is different every time. One time it may involve detailing an existing interior, replacing parts or refurbishing upholstery or other attributes. The car is brought back to its beautiful condition. Sometimes it's about repairs and other times it's about completely rebuilding an interior. Because even if there is nothing left, Peet Classics makes everything to measure and ensures that the originality of the oldtimer is preserved.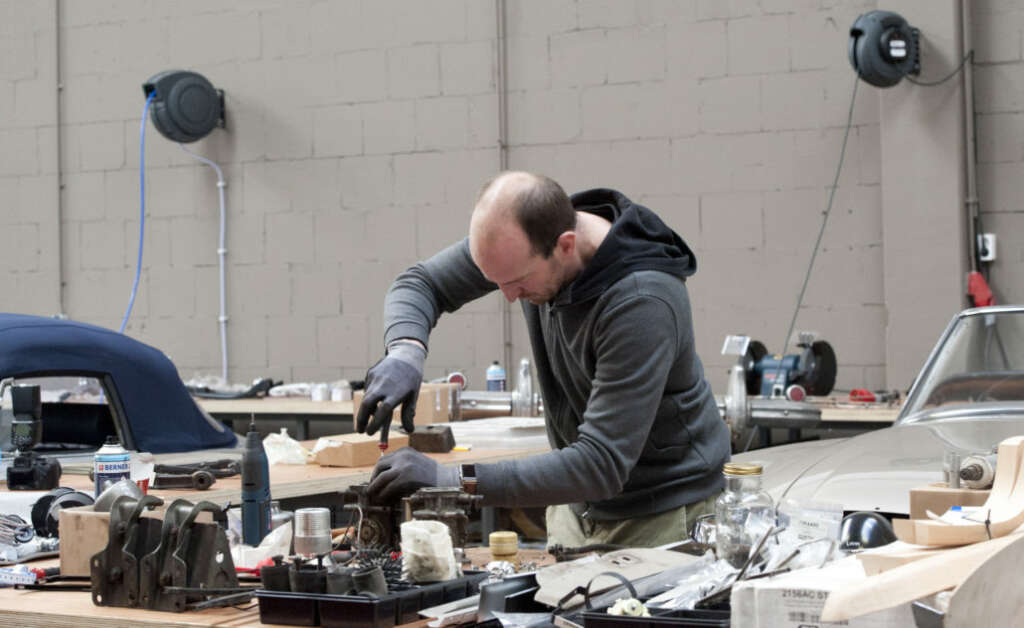 Reupholstering classic cars
Upholstery is our specialty. We process leather and fabric with the best techniques and have specialized equipment in house. Our sewing machines and workbenches are custom made for us so we can get the best out of our materials. For example, we are able to provide leather in any color you want. Our leather splitting machine allows for perfect processing. In combination with the best quality leather and yarn and years of experience, this makes Peet Classics the specialist when it comes to classic car interiors.
Rally cars
Many owners of classic cars already know how to find us in their preparations for the Tulpenrallye, SLS Classic, Horneland Rally, the Flying Scotsman Rally, Tour Ecosse, The Winter Trail and many other rallies. We make sure that you can finish a race carefree. Our help consists of proper preparation, on-site support and, where necessary, post-rally checks.