History
RSC Automobile achieved its reputation on restoring early air cooled Porsches. Rebuilding a precious engine, concours level restoration on an early 911, building a 911ST "backdate" or rally prepping a 356? Everything is possible… Our atelier has the skills and expertise to work on different classics such as Italian or English cars. Our passionate team is always at your service.
Wonderful cars in perfect condition
Our workshop lives. The cars stored, in repair or in restoration at RSC Automobile change all the time. Looking for your dream or a place to maintain your precious investment? You're at the right address at RSC Automobile!
The people
RSC Automobile was found when Christophe Piette was looking for the right people with the same Porsche passion. This eventually resulted in one man's hobby evolving to a company now known as RSC Automobile.
All equipment and facilities in-house
Classic cars are a work of art, every nut, every bolt, every panel has its own story to tell,… and all those cars need dedicated care. To assure we maintain the highest quality, we can rely on our well trained team and technicians. Everyone on site shares the same passion for classic cars and our customers are more than welcome to meet them anytime. Everything happens under one roof so your car should never need to leave our facility.
RSC Automobile is more than just a workshop, more than a classic car garage. It has an atmosphere where fanatics can share the passion for cars, a place where the right people and right infrastructure is combined under one roof. We find, buy, sell, restore, upgrade, service, value, rally and breath classic cars.
Passion and professionalism is the key. From a small repair over a complete engine or gearbox rebuild to prepping your car for rally, racing or a Sunday drive. Our mechanics take the outmost care of every project, aiming to maximize your car's potential. Everything is carried out in our different departments. The result is your car should never need to leave our facilities and we can control the project and its quality from start to finish.
Service
RSC Automobile has expert staff, skilled technicians with a vast knowledge of cars from every period in history. This knowhow combined with classic skills and modern technology make a wonderful match. Even just an oil service or check-up, we're glad to help. We have all the equipment in-house to provide the necessary support, guaranteed to extend your car's life.
Rebuilds
RSC Automobile aims for authenticity. When revising engines or rebuilding transmissions, we always use new OEM parts or machine the original parts to maintain historic value and specifications wherever possible. We finetune complex MFI-fuel pumps and engines, we create our own parts using 3d scanning and printing. Looking to modify your engine, gain some power and upgrade performance, we find and deliver the perfect solution.
Road & track
RSC Automobile believes that every car should drive even better than it looks! We combine our love for originality with optimizing the mechanics. Wether you're participating in a regularity or historic rally or driving on track, we can upgrade the chassis or engine to maximize performance anywhere. Uprated suspension, roll cages or installing intercoms and rally computers, we help and find the most suitable upgrade for your car.
Body & paint
RSC Automobile specializes in restoring and building classic Porsches but we also work on other prestigious classics like Jaguar, Ferrari, Austin-Healey, Alfa Romeo,… We try and find the perfect match between modern techniques and classic craftmanship. Mixing international connections and a vast library of books and knowledge ensures the necessary backup. We have trained technicians in every department… Body & paint work, mechanics, wiring, electricity and car detailing.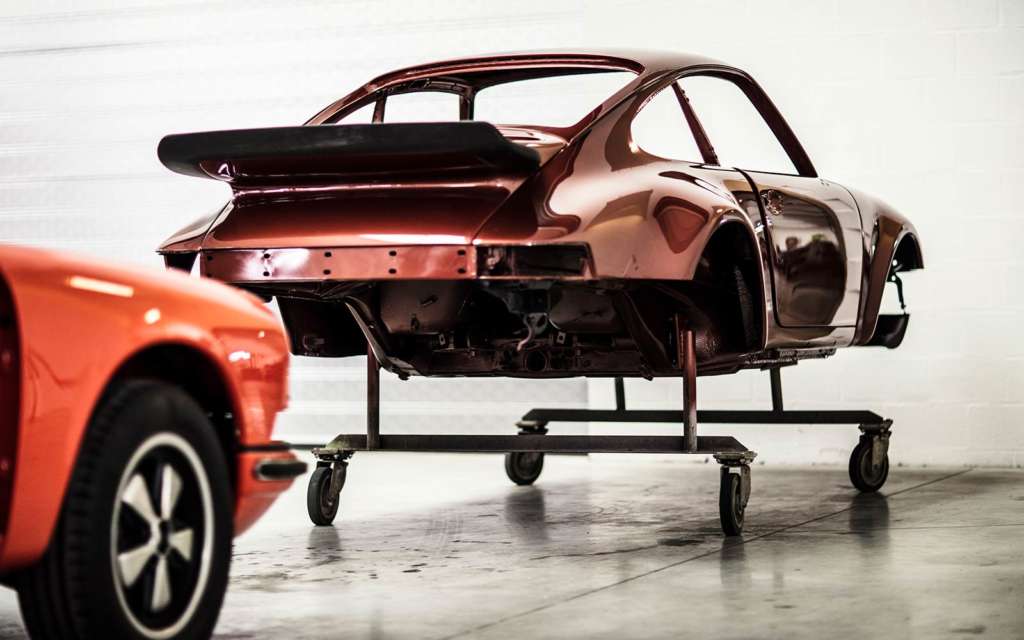 Detailing
RSC Automobile knows just like every single one of our customers how much time and work it takes to maintain your classic car in a perfect condition. That is why we're not only focussing on paintwork, restoration and mechanics but we add the finishing touch as well. A perfectly detailed car adds to the looks, the feel and the price. Every surface and every material is cleaned, treated and protected to achieve the best possible result. Wheels, paintwork, engine bay, upholstery,.. we detail it with the outmost care. For the last 10 years prices on classics just keep rising, that is why preserving and protecting your car and its paint is becoming even more and more important. A complete detailing job turns your new addition to perfection or makes your ride pop out when selling. The result? Mixing top quality products and endless hours of detailing creates a superior finish!
Interior
RSC Automobile has everything to rebuild or restore a complete classic interior. Upholstery, leather, leatherette, piping, convertible tops,… We use original fabrics or threat brand-new quality leather to recreate the original look. We reproduce original specification to the highest detail or aim to fulfil your personal taste and dream.
Customers first
RSC Automobile listens and guides their customers, an impeccable result is always at the heart. Our collective experience is always at you – and your car's – service. Your financial and emotional classic car investment is guaranteed and protected with the quality of our work. We are not just in the classic business, we adore them! Customers are always welcome to visit the shop, meet the team and follow up on their car's progress. We document and communicate clearly about the work we perform and results we expect.