For a long time, the credo "faster, higher, further" was regarded as an indisputable requirement in vehicle development. Faster acceleration, more top speed and more comfort for every new model. Without this attitude, we would never have such a high standard of workmanship and, to put it bluntly, such good cars. Objectively speaking, it's great that a Porsche 718 Cayman is better and faster in every measurable way than a Porsche 930 Turbo 3.3 WLS. That's progress. But is it really that great? Does more performance also mean more fun? And where do we actually come from?
Does more performance also mean more fun? And where do we actually come from?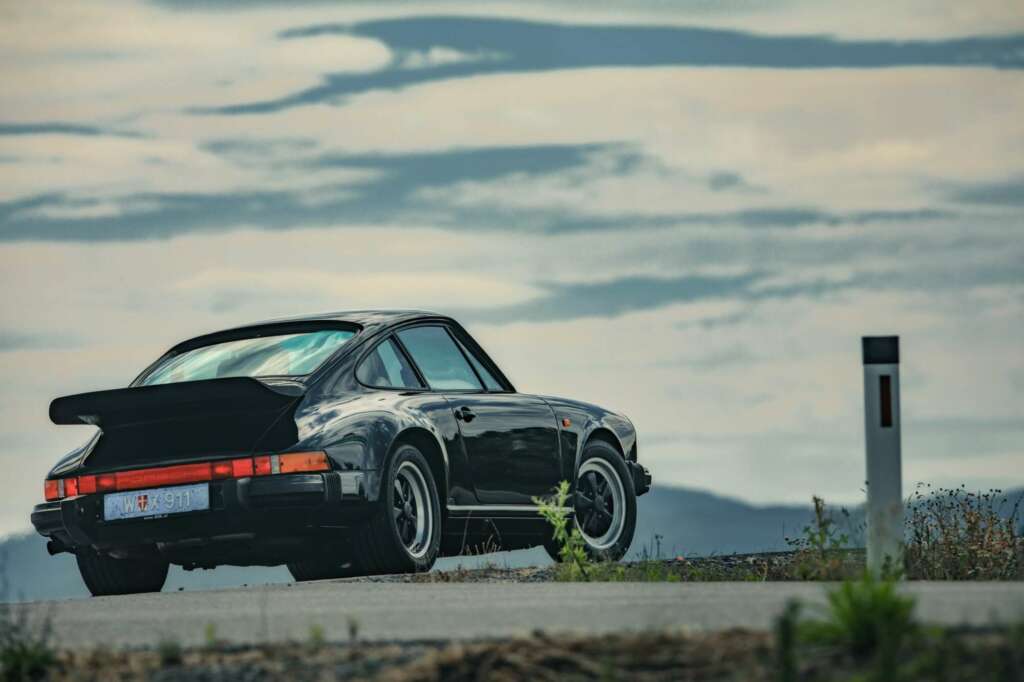 From 40 to 300 hp within 30 years – Porsche 356 Pre-A to 930 Turbo 3.3
To put the pace of development and the sheer numbers involved into perspective, let's take the Porsche 356 pre-A as a starting point. In 1950, it had humble 40 hp and was thus capable of speeds of up to 140 km/h. The 830 kg car accelerated from 0-100 km/h in 23.5 seconds. Fuel consumption was moderate, roughly 26 to 33 mpg (US). Before the 356 was superseded by the Porsche 901, it already achieved more than three times as much power in 1962 as the 2000 GS, namely 130 hp.
The Porsche 911 Carrera RS 2.7 already did 152 mph!
Jumping into the 70s you inevitably come across the Porsche 911 Carrera RS 2.7. The F-model based homologation special with the distinctive duck tail produced 210 hp from a very rev-happy 2.7-liter unit. It catapulted the – depending on the version – 975 to 1,075 kg from 0-62 mph in 5.9 seconds and managed a 152 mph top speed. We thus record 525% more power and a 75% shorter time for the standard sprint, compared to the pre-A. By the way, the RS 2.7 is considered one of the most desirable cars in the world. And that has more to do with unit numbers and sensations than pure driving performance.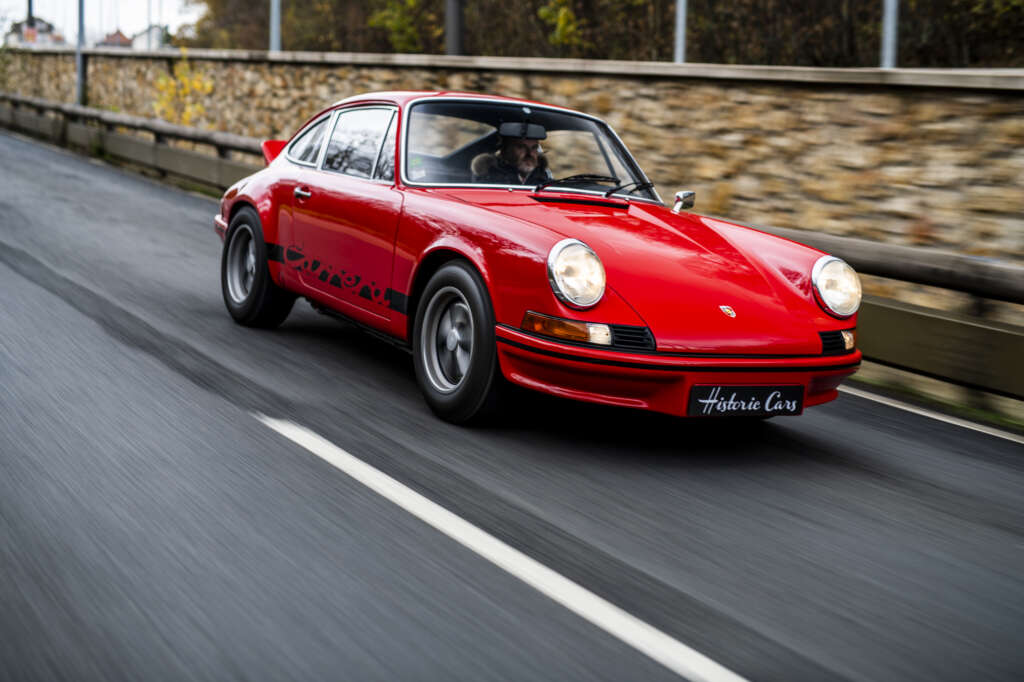 In 1978, the Porsche 911 Turbo 3.3 (930) was Porsche's first car, achieving 300 hp. That's 7.5 times more power than 30 years earlier. But – and this is where it starts to get exciting – the driving performance no longer benefited to the same extent. Compared with the Carrera RS 2.7, we're talking about 90 hp more power, but "only" 9 mph more top speed. Acceleration is not far apart either, at 5.2 seconds to 62 mph from standstill.
In 1978, the Porsche 911 Turbo 3.3 (930) was Porsche's first car, achieving 300 hp. That's 7.5 times more power than 30 years earlier.
Why is that? The answer can be found in physics. The curve for the power needed to achieve more top speed is exponential. Carving through the incredible amounts of air requires a lot of power, despite a very streamlined body. Power transmission is also finite due to the limited contact area of the tires. The Bugatti Veyron, for example, managed a top speed of 407 kph with its 1,001 hp. The Veyron Super Sport with 1,200 hp was just 24 kph faster despite 200 hp more. In acceleration from 0-62 mph, the 200 hp – roughly the power of a 986 Boxster 2.5 – made absolutely no difference. Both needed 2.5 seconds.
Is there such a thing as too much power? What gives us driving pleasure?
Sheer performance only tells half the truth. Driving the 400-hp Porsche 991 Carrera S is undoubtedly fun. But is it more exciting than in the RS 2.7? Hardly. But what's the reason for that? It certainly has something to do with the arbitrariness of driving performance. Nowadays, all supercars do 0-62 mph in roughly 3 seconds and will hit 200 mph easily. At the end of the 90s, the numbers were interesting simply because of top trumps and many certainly still know the performance data of their childhood dreams.
But today? Even hot hatches manage to stay below 4 seconds from 0-62 mph. So it's much more about the nature of the power delivery. How hard do I have to work to get the best out of it? How wide is the limit range? Can the car be moved playfully? How easy is it to initiate a little slide? Can I legally enjoy its sound to the full extent? After years of record chasing, these questions are more relevant than ever. It's just that the answers to them can't be measured. But that's not a bad thing. You don't buy sports cars for rational reasons.
We don't want to question the charm of a potent supercar in any way here.
We don't want to question the charm of a potent supercar in any way here. A car whose performance not only commands respect, but also fear, undoubtedly has its own special appeal. However, we would rather sing praises for something different. After all, it doesn't always have to be the top of the line model. The entry-level models, which are often treated stepmotherly, are often the guarantors of unabashed driving pleasure, especially at Porsche. They're easier to handle, especially if your surname isn't Röhrl or Stuck. And their prices aren't quite as scary, either.
Why not a basic Boxster or a narrow boday 911 G-model?
Is there a point at which you have "enough" power? That certainly depends on the intended use. But the joy of longitudinal dynamics wears off faster than the wry grin when making a brisk turn in second gear. Coupled with a racy sound and a slightly wagging tail, these moments are the ones that turn a ride into an experience.
Low weight, on the other hand, is always a guarantee of driving pleasure. Less mass means better acceleration, less fuel consumption and, above all, less inertia. Modern cars are incredibly good at hiding their weight, but an older, lighter car will mostly feel more playful. Of course, this is often due to the earlier onset of the limit, which essentially comes from poorer performance and grip in the final analysis.
There's something to the phrase "Driving a slow car fast is more fun than driving a fast car slow". We've often talked about it in Elferspot office, too. A narrow body G-model with the wonderfully rev-happy 2.7-liter engine is still a real joy to drive today. And that thing only has 165 hp! A 986 Boxster with the small 2.5-liter M96 powerplant also revs wonderfully through its paces with a soundtrack to die for.
Your focus should be the driving experience!
The Porsche 992 Turbo S has a whopping 650 hp. That's 16.25 times as much power as the 356 pre-A. Does that make it 16.25 times as much fun? That's for others to judge. Less power does not mean more driving pleasure, of course. Admittedly, this question was a bit lurid. But before we get lost in details or end up back at top trumps, we'd like to call for something completely different: Get out and drive your Porsches! If you don't create experiences for yourself with your sports car, you're not really tapping into its potential.
In a time of bans – in just a few years it will hardly be possible to register internal combustion vehicles – we should experience our Porsches quite consciously. And Porsche fans who are thinking about their first Zuffenhausen sports car should perhaps not chase their personal ideal for too long. Does it necessarily have to be the 991 GT3, or won't a Carrera do? Or maybe a simple 944 with 150 horses?
At the end of the day, it's all about the driving experience, the fun of it.
At the end of the day, it's all about the driving experience, the fun of it. And even if it doesn't turn out to be the absolute dream car, screw it! Do yourself a favor and take the car to the mountains, to the sea, or to the race track. Because no one will be able to take these experiences away from you. A coffee at the summit of the Großglockner or Pike's Peak at sunrise is something you probably won't forget. And let's be honest: better to drive the Route des Grandes Alpes in the 996 than to never finish saving up for the 992 Turbo S.
© header: Ande Votteler