Back Print T-Shirt Giuliano Design Edition
The exclusive collaboration with the artist and industrial designer Marco Giuliano has resulted in this great "Key on the Left" Back Print special edition. The shirt comes in a light oversize look and convinces with high quality 210g/m² fabric.
Material:
100% organic cotton
Fair: Made from organic cotton
Worldwide Shipping
Back Print T-Shirt Giuliano Design Edition
This exclusive "Key on the Left" T-shirt with backprint by industrial designer and artist Marco Giuliano represents a very special moment: It embodies the last few meters before getting into the Porsche 911. In just a few seconds, the interaction between man and machine begins, which holds so many unexpected adventures in store.
From the unusually low perspective, the eye is drawn to the rear fox rim-past the running legs. In design-typical line hatching, the construction lines are depicted. Different line thicknesses visually separate the foreground and background. The technique and the style of the product designer artfully depict a scene that makes you want to continue your own story.
Available colors: White
Fair and sustainably produced in Europe
High quality and comfortable fabric: 210g/m²
Material: 100% organic cotton
Available in sizes S, M, L, XL, XXL
+ Machine wash at 30°C, not only protects the environment but also your garment.
+ You should wash your clothes inside out. With every wash cycle, garments rub against each other and always give off some color and material – you can see this especially at the seams and edges.
+ Save the dryer and give your clothes fresh air on the clothesline – wind is known to be the best fabric softener substitute. But be careful that you do not let your products hang directly or too long in the sun so that they do not fade.
The ladies model wears here size S and the men model wears size L.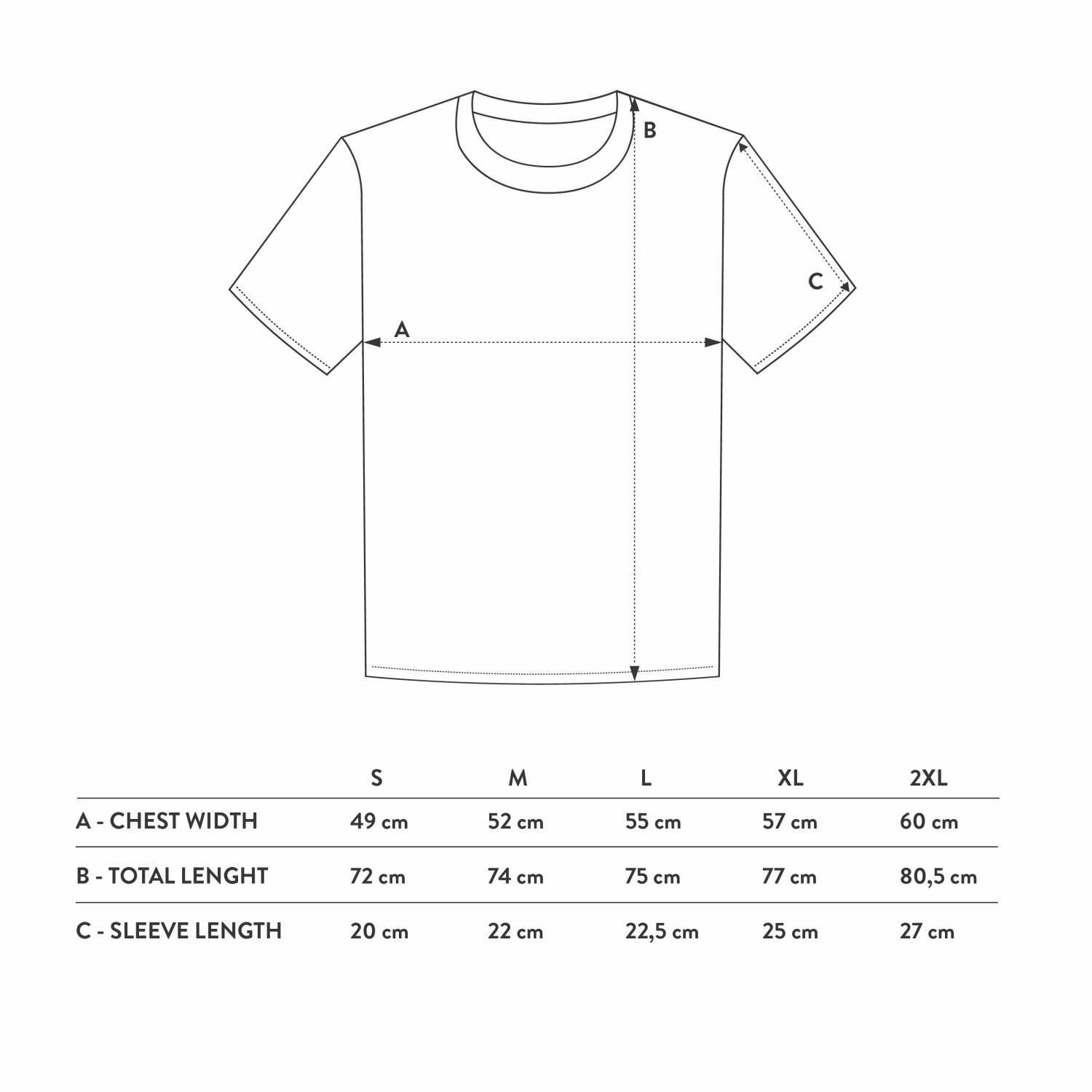 The textile industry is one of the biggest polluters worldwide. Exploitative working conditions and minimum wages are unfortunately still the order of the day. Therefore: Our textile products are produced under fair and sustainable conditions in Europe. Our supplier guarantees fair working conditions and wages, shortened delivery distances and sustainable materials.
Shopping tips
You might also be interested in!