40 cars found
Porsche Cayman for sale
You are looking for a pre-owned Porsche Cayman for sale?
Here we present you information and some Porsche Cayman for sale: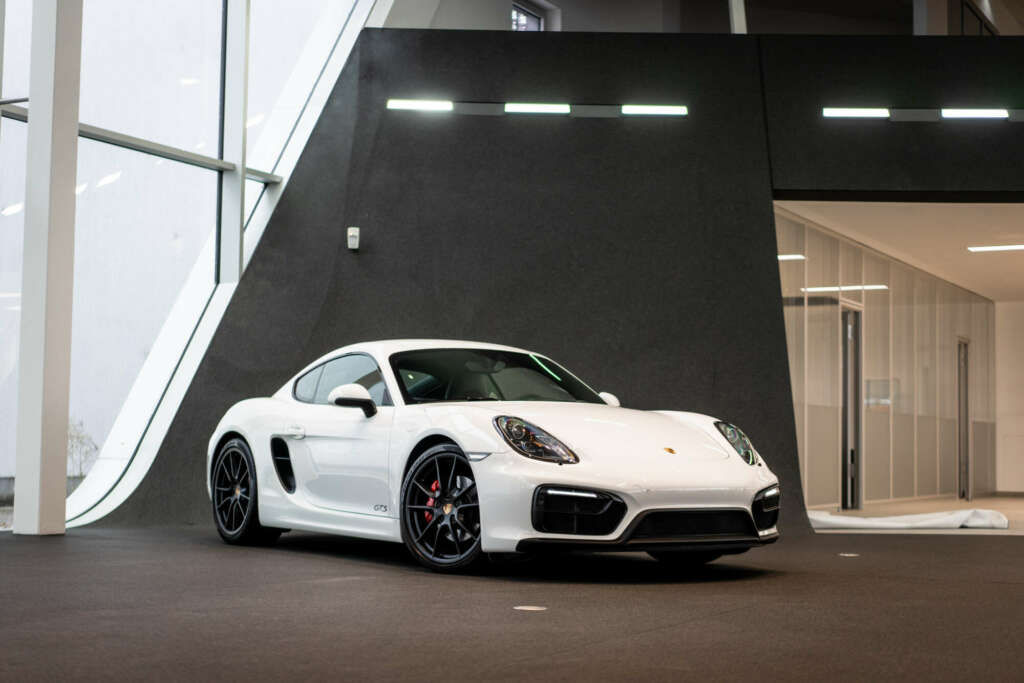 The genesis of the Porsche Cayman:
In typical Porsche fashion, at the Frankfurt motor show in september 2005, a new Zuffenhausener was presented: The Porsche Cayman 987, or 987c, to be precise. After the Boxster's immediate commcercial success, Porsche wanted to offer a coupe for the second gen watercooled mid-engined sports car. Being named after a small and nimble crocodile, the Cayman very much lived up to its name back in the day.
The first bespoke two-seater coupe from Zuffenhausen for 30 years! Yep, the last of your everyday Porsche two-seater coupe – the Porsche 914 – ended its lifespan in 1975. Underneath, the Porsche Cayman 987 shares its DNA with the second gen Boxster. Thanks to the fixed roof, the Cayman was a noticeable upgrade in terms of rigidity over the already pretty sharp handling Boxster. As the single engine option for the first few months, there was an M96 3,387 cc flat-six engine with 295 hp.
Price development of the Porsche Cayman:
Prices have gone up in recent years alredy, so the dip is already a bit behind us now. In general, we would encourage you not to look out for a 5-speed 2.7 litre Cayman. Its fifth gear is too short, so in daily use its more on the noisy side. If you don't rely on the Tiptronic, you should avoid it as well, as it just doesn't suit the Caymans sporty character all that well. If you opt for track use, you should consider upgrading the oil supply. The later engine models are already equipped with two extra oil pumps for a more reliable lubrication.
Elferspot top tip if you are looking for a Porsche Cayman for sale: Either a Porsche Cayman 987 with the 2.9 litre engine or an early Cayman S with the six-speed manual or PDK and enjoy huge levels of driving pleasure more or less on a budget. As a collector, you should watch out for a Cayman R or a Cayman Black Edition.
The different model series:
987 Cayman
981 Cayman
982 Cayman
If you want to learn more about the Porsche 987 Cayman, you can read extensive and specific details in our Elferspot Buyer's guide: Buyer's guide – Porsche Cayman 987
More on this topic:
If you are looking for a used Porsche Cayman for sale and you want to find out more about it, click here: Porsche – Elferspot Magazine >>
© Picture: DAVID Finest Sports Cars