16 cars found
Porsche Panamera for sale
You want to buy a pre-owned Porsche Panamera?
Here we present you some information about the Panamera and some Porsche Panamera for sale:
The first generation of the Porsche Panamera was presented for the first time in 2009 and is the first model from Porsche that can be classified as an estate car with a front engine. In 2016, the second generation of the Panama was presented and the model range was expanded. The Panamera is available as petrol, diesel or hybrid with rear or four-wheel drive. With the "Panamera" model series, Porsche has succeeded in striking a balance between sport and comfort. Due to the luxurious standard equipment, the Panamera is not available at a low price. Therefore, the currently cheapest model (Porsche Panamera 4) can be purchased from a new price starting at EUR 120,000.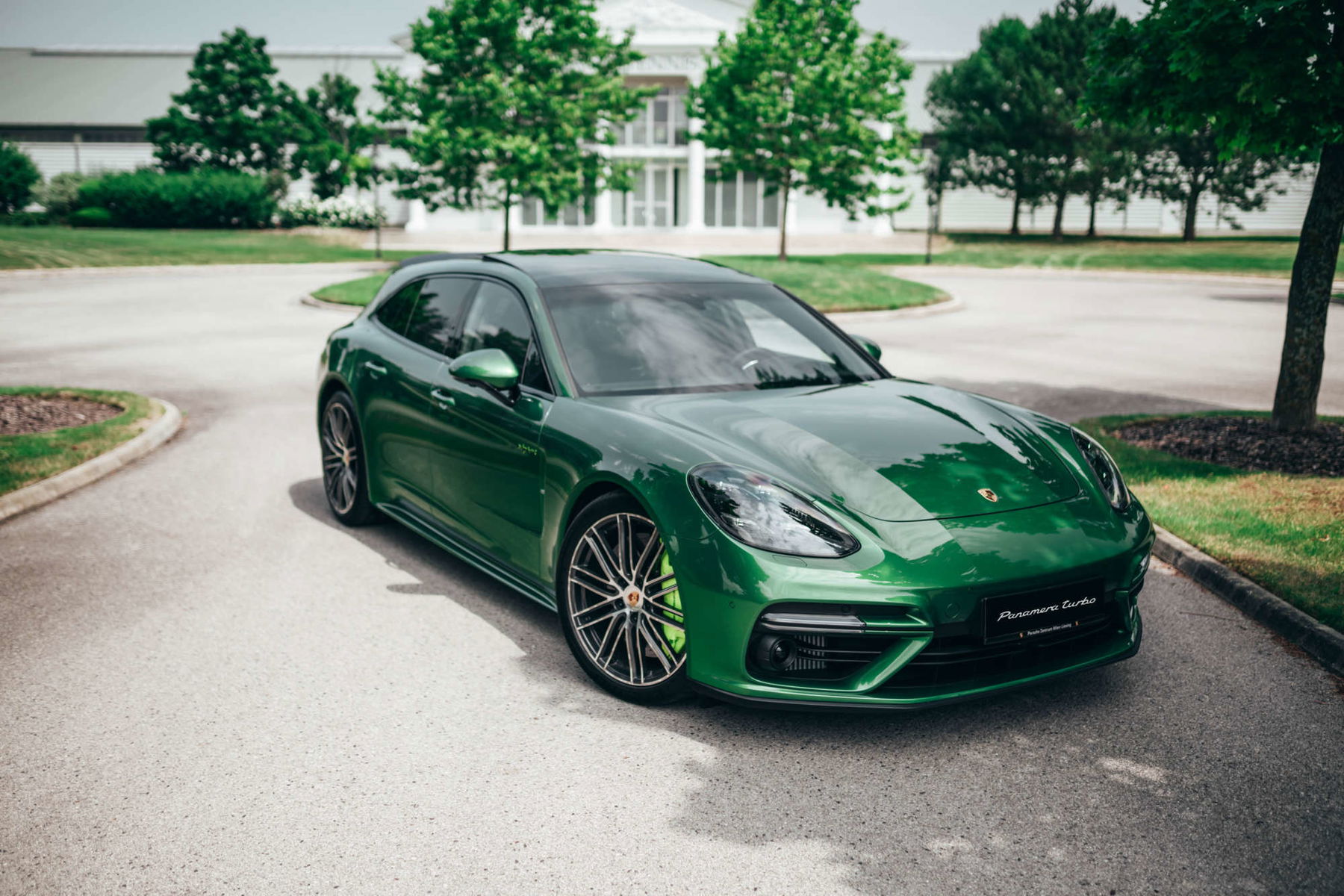 Porsche Panamera: Design and sportiness
When you look at the design in detail, the dark details such as black cover glasses or spoilers mounted above the LED headlights catch the eye. The Panamera also has a lot to offer in terms of sportiness. With a small control wheel mounted on the steering wheel, you can also choose between the "Sport" and "Sport +" modes. When activated, the suspension is adjusted tighter and the RPM the limousine also increases. This turns the Porsche Panamera into an XL sports car in a class of its own. Just what genuine Porsche fans dream of.
Porsche Panamera: Equipment
The standard equipment of the Panamera leaves only a few wishes open. Thus, even the standard model comes with a headliner, steering wheel and seats in Alcantara, rear-mounted, reinforced anti-roll bar, sports exhaust system, head-up display, LED dynamic light and the Sports Chrono Package. These features correspond to the extras with which Porsche justifies the high price.
If you are looking for used Porsche Panamera for sale and would like more information, you can find more about Porsche here: Elferspot – Magazine
Porsche Panamera – Technical specifications:
Model year: since 2009
Model name: Porsche Panamera
Engine type: 6-cylinder & 8-cylinder V-engine/V6 & V8 petrol engine (+ electric motor)/V8 diesel engine
Engine capacity (cm3): 3000 – 4800
Body versions: Kombi
Power output (kW/PS): 132 kW – 500 kW / 180 PS – 680 PS
© Picture: Porsche Zentrum Wien-Liesing