Art, design and exclusive cars: those three elements form the basis of Het Pakhuys in Oegstgeest. In this brand new location, an exclusive car garage forms the surprising scenery for meetings and events. The high-end appearance of the location and creative stage setting make your event here an unforgettable experience!
Out of passion for exclusive cars, an old warehouse was transformed as a safe place where car enthusiasts can store their collection. Joost Karstens is the passionate engineer, trained as an instrument maker, who takes care of the precious fleet with the greatest dedication.
Partly because of this, the workplace is now well filled with the most spectacular examples ranging from beautiful old timers to brand new racing monsters.
Treasure room
This treasure room for car enthusiasts has been well hidden for years behind the secured garage doors. Until Bas Jan Proper and Leon van Ommen had the idea to join forces. Leon, already working in the classic automotive industry and Bas Jan, with his background in the hospitality industry, saw opportunities in this unique place.
The beautiful wooden trusses in the high roof of the warehouse, the open space with much daylight, the polished cars, and the craftsmanship form a wonderful setting for exclusive events, private dinners and other gatherings – they concluded. After organizing a number of dinners in the workplace, which resulted in cheering reactions, they decided to set up the "venues & events" branch within the company.
A space adjacent to the workplace was taken into use and completely renovated, resulting in two exclusive event spaces. The mix of classic and modern, such as the existing fleet of cars, served as inspiration for the renovation. An industrial glass facade connects both event spaces with the workplace. A stylish boardroom has been created on the ground floor, with a modern open kitchen to organize wonderful dinners with live cooking. The first floor, which guest could also access via a classic Parisian spiral staircase, is a flexible space that can be used for business related matters.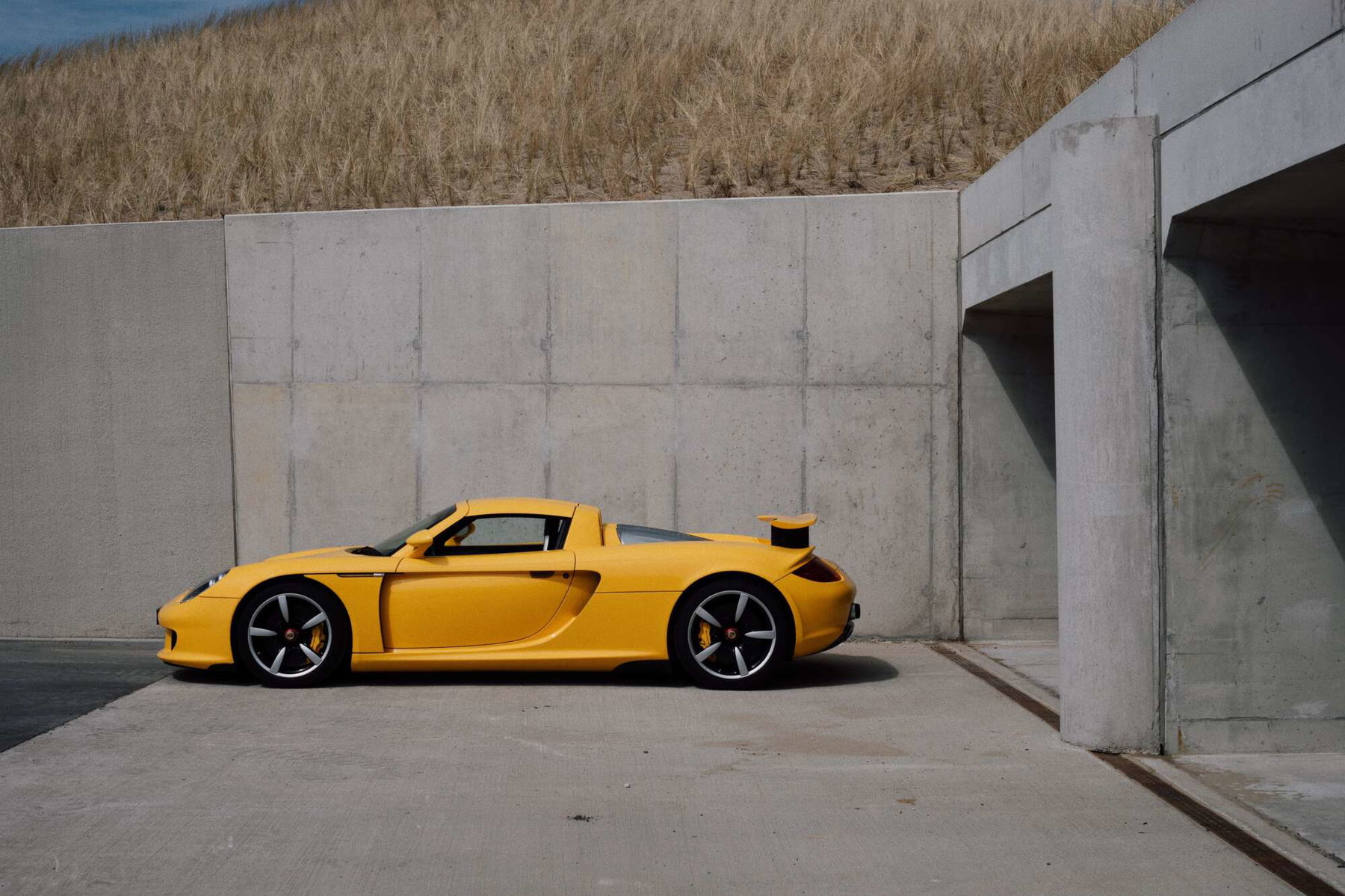 DNA
Differs is partly the result of a shared love for classic and exclusive cars. That shared passion can be found as a common thread in the small details. In the boardroom, for example, a framed racing suit can be admired in which the father of Bas Jan took part in the Porsche Carrera Cup and the Ferrari-Porsche Challenge as a Porsche factory driver in the early 1990s.
Furthermore a 60-year-old pedal car has also been preserved and given a decorative spot on the wall. But when you read this, don't think that Differs is only suitable for car enthusiasts.
The view of the workplace behind the glass wall during your meeting, in combination with the stylish design and beautiful art collection, ensure that there is something for everyone to see and will serve as inspiration for an unforgettable event