German Restoration Company in Hungary. We specialize in Early 911 and Porsche 356.
With us you usually buy YOUR restoration project incl. Restoration order! This offers a huge cost advantage!
(Ask us without obligation for current restoration projects)
A TEAM WITH LOVE
From historical knowledge to technical competence to perfection in craftsmanship: the restoration of a Porsche requires a lot of skills. Above all, one thing is most important: passion. For only those who are with love and enthusiasm in the matter, can get the maximum out of a vehicle. Driven by this claim, Florian Scheuer and his team give the best in every project. For over 10 years.
It is mostly love at first sight: the relationship with a Porsche begins with the detection of a historic vehicle. Then it is necessary to engage unconditionally in the task. And in addition to enthusiasm, patience and accuracy to show. Directly on the outskirts of Vienna, German precision meets Hungarian craftsmanship. A successful mix. A restoration in turn is successful when the spark skips. And the Porsche triggers the passion that drives us.
RESTORATION
Complete restoration
Partial restoration
Reuptake restoration
Vintage scouting
ON TIME TRAVEL
As contradictory as it may sound: we make your Porsche like new by going back in time: every restoration is guided by the claim to authentically reconstruct the old state. That is, the further we go back, the more we approach the youth of the vehicle. Every old-timer was young once. With the journey back, it is possible to regain this status.
The experienced crew around the technical Mastermind Otto Olár stands for expertise and craftsmanship. It "burns" for every project and not only gives your Porsche new glamor and technical perfection, but also soul.
WORKSHOP
Repairs & Service
body shop
paint shop
saddlery
PASSION AT THE WORK
Nostalgia and innovation go hand in hand in the workshop. Basically, we apply the knowledge of that time. If necessary, we also use state-of-the-art technology to faithfully restore every detail. In addition to technology and know-how, it is also used here, which sets us apart: Passion.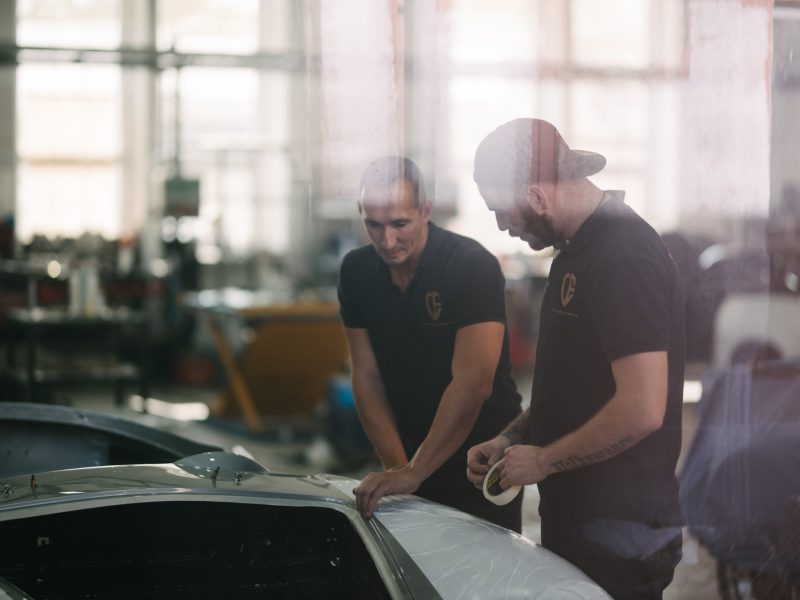 AUTHENTIC PORSCHE RESTORATION
Translated by Google Translate