We at Elferspot Magazine are constantly looking for exciting vehicles and their history behind them. Of course, we are particularly interested in the people who, driven by love and passion, turn these cars into special vehicles. This time we were allowed to talk to Jason, who owns a wonderful Porsche 997 Carrera S. The Porsche 997 was built more than 200,000 pieces. And yet, a 997 can be something special. The 997 represented a significant relaunch of the 911 that included a major body restyling and interior update, while using much of the rolling chassis of the outgoing 996. This included an uprated version of the water cooled Carrera engine – now offered as a 3.6-litre for the Carrera and a 3.8-litre for the Carrera S.
Hey Jason! Thanks for having you for this Elferspot-interview. Please tell us something about you as a person. Who are you?
I guess you could say I'm just an average guy with some really passionate hobbies.  I've been obsessed with cars from a young age and have kind of built my adult life around them.  They're definitely a focal point and driving force in my life.
"The best way I can describe it is: They have soul." Jason
You have a great passion for cars and for Porsche 911 in particular. How came it?
I've owned so many cars; American, Japanese and German.  I've now had 4 Porsches and there is just something special about these cars.  We all know they perform great and they're visceral and they have amazing heritage, but there is something else you can't quite put your finger on.  The best way I can describe it is: They have soul.
What cars have you owned in your life so far?
I've literally owned dozens of all makes and models, and I think I've modified over thirty-something of them now!  My current fleet includes the 997 Carrera S as well as a well modified second gen Toyota Tacoma 4×4 and a bagged mk1 VW Rabbit.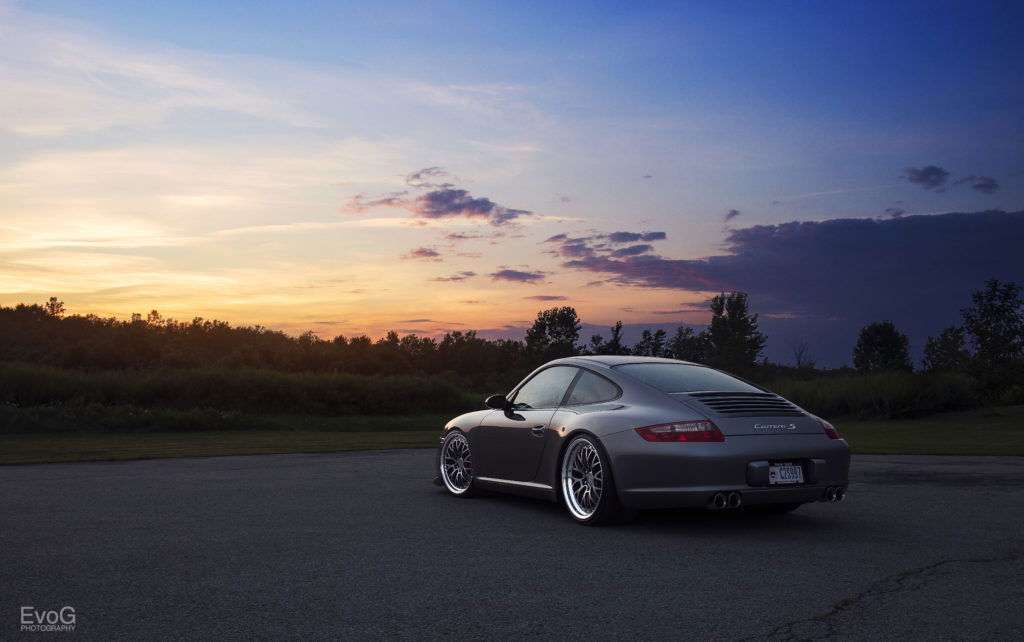 "I think the 997 Carrera is the most perfectly understated 911 ever made." Jason
You are driving a very special and beautiful Porsche 997 S. Why did you choose this model?
Thank you! I had previously owned and modified a 996 C4S, a 964 C2 and a 987 Cayman S and I guess this was the next one to try haha.  I really fell in love with the simplicity of this platform.  I think the 997 Carrera is the most perfectly understated 911 ever made.  I'd still like to get my hands a few other models in the future but I'm rather pleased with what I've done with this platform.  In fact I'm coming up on two years with this car, which for anyone that knows me, that's an eternity for me.
Please tell us more about the great modifications on your 997.
Oh god, I've done so much.  Most of my attention, time and money went to the suspension which I found to be one of the trickiest cars to set up properly.  The 997 is a car where the ascetics need to match and compliment performance.  I started with a bespoke set of Fortune Auto fully adjustable coilovers in which I changed around spring length and spring rate a few times settling on 5" hypercoil 6k springs in front and 6" Fortune Auto 12k springs in the rear.  I quickly found that the 997 doesn't take kindly to suspension geometry changes and to get the car to handle as it should while at a height I found pleasing, a lot more had to be done.  After much trial and error, the addition of Tarett Engineering adjustable tow links, Megan adjustable upper dog bones and Berg Racing adjustable rear caster bushings gave me the articulation I needed to set the car up properly.  After numerous ride height changes, damping adjustments, many alignments and two corner balances later, I finally feel that the suspension is perfect.  I now run factory alignment specs at this height and the car performs amazing while retaining streetability.  In addition, I've spent much time outfitting the cockpit.  Most notably, alcantara and leatherette Cobra Nogaro seats from HMS motorsports, alcantara Momo wheel mated to a Works Bell hub, Stewart Settles door pulls, and numerous Rennline bits including their weighted shift knob attached to a factory short shifter.  I also have an RSS rollbar and Schroth 4 point ASM harnesses ready to go in (not pictured).  Keeping with streetability, I updated the BOSE stereo with a Pioneer BT touch screen unit which utilizes a NavTV harness to convert RCA to optical and retain the factory amplifiers and subwoofer.  Moving to the outside, I have replaced the front bumper with the OEM aero kit and added an OEM Cup splitter and LED bumper lighting.  The paint has been corrected and now preserved with Cquartz coating from Arete Auto.  The exhaust has been mildly changed with partial bypass (gundo hack) and custom chrome tips which provides all the right pops and gurgles without any annoying drone.  After numerous wheelsets, I finally settled on 20×9 and 20×12 Rotiform Forged 3 piece LSR wrapped in 245/30 and 305/25 Toyo Proxes T1 Sport tires.  There's plenty more under the surface including brakes and clutch and probably a ton I'm forgetting at the moment.
"It's important that I don't have limitations on when I can use my cars."
How often do you use your 997?
I do daily drive the car as well as use it for trips.  I take it to work regularly and even fasten my mountain bike to a Yakima carrier and OEM roof rails to head out to the trails.  It's important that I don't have limitations on when I can use my cars.
If you could choose another 911, which one would you take?
Is all of them an acceptable answer? Haha….  I'd like to get my hands on so many more cars honestly and I'm sure I will in due time!
You´re a very active Instagramer with more than 12K followers. Do you have a passion for photography as well?
Haha, yeah I am really into photography! I currently shoot with a Sony A7ii and take most of the pictures for my instagram account, however the pictures in this article were taken by my good friend Evano Gucciardo.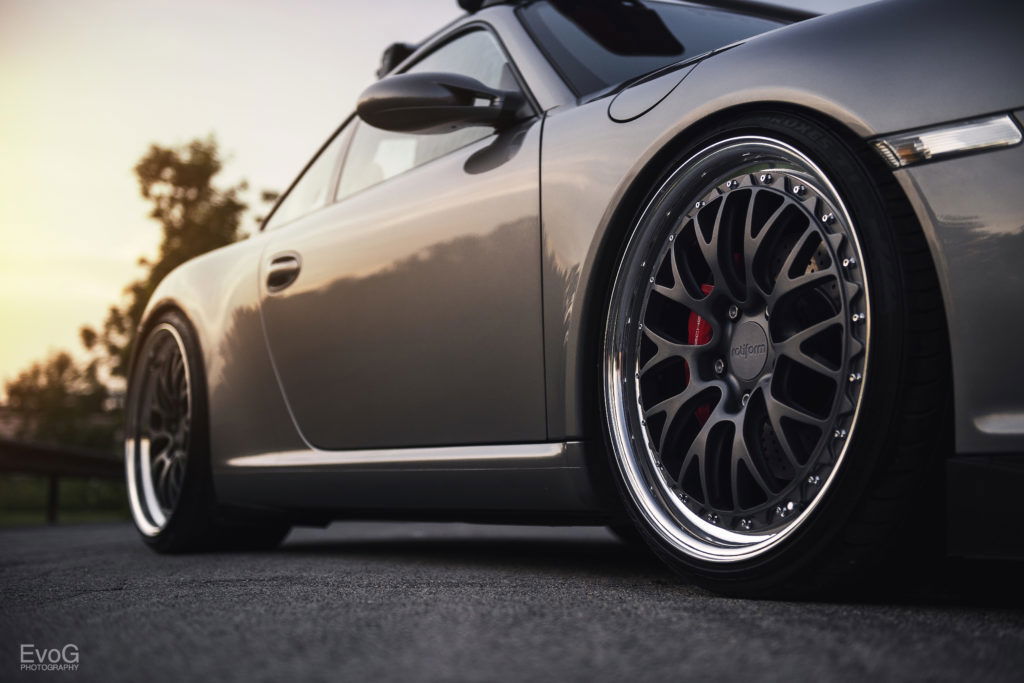 "I'd like to get my hands on so many more cars honestly and I'm sure I will in due time!"
Many thanks, Jason!. It was a pleasure speaking to you.
Likewise!  Thank you!
Special thanks to EvoG Photography who spoils us with this wonderful pics. Follow him on Instagram