39 cars found
Porsche 981 for sale
You want to buy a pre-owned Porsche 981?
Here we present you some information about the 981 and some pre-owned Porsche 981 for sale:
The Porsche 981 is the internal name for the third-generation Porsche Boxster / Cayman models built by Porsche. It was announced at the Geneva Motor Show on March 13, 2012, with sales beginning in early summer 2012. The 981 reflects the new design language of the 911 (991) and 918 and has revised engine and transmission specifications.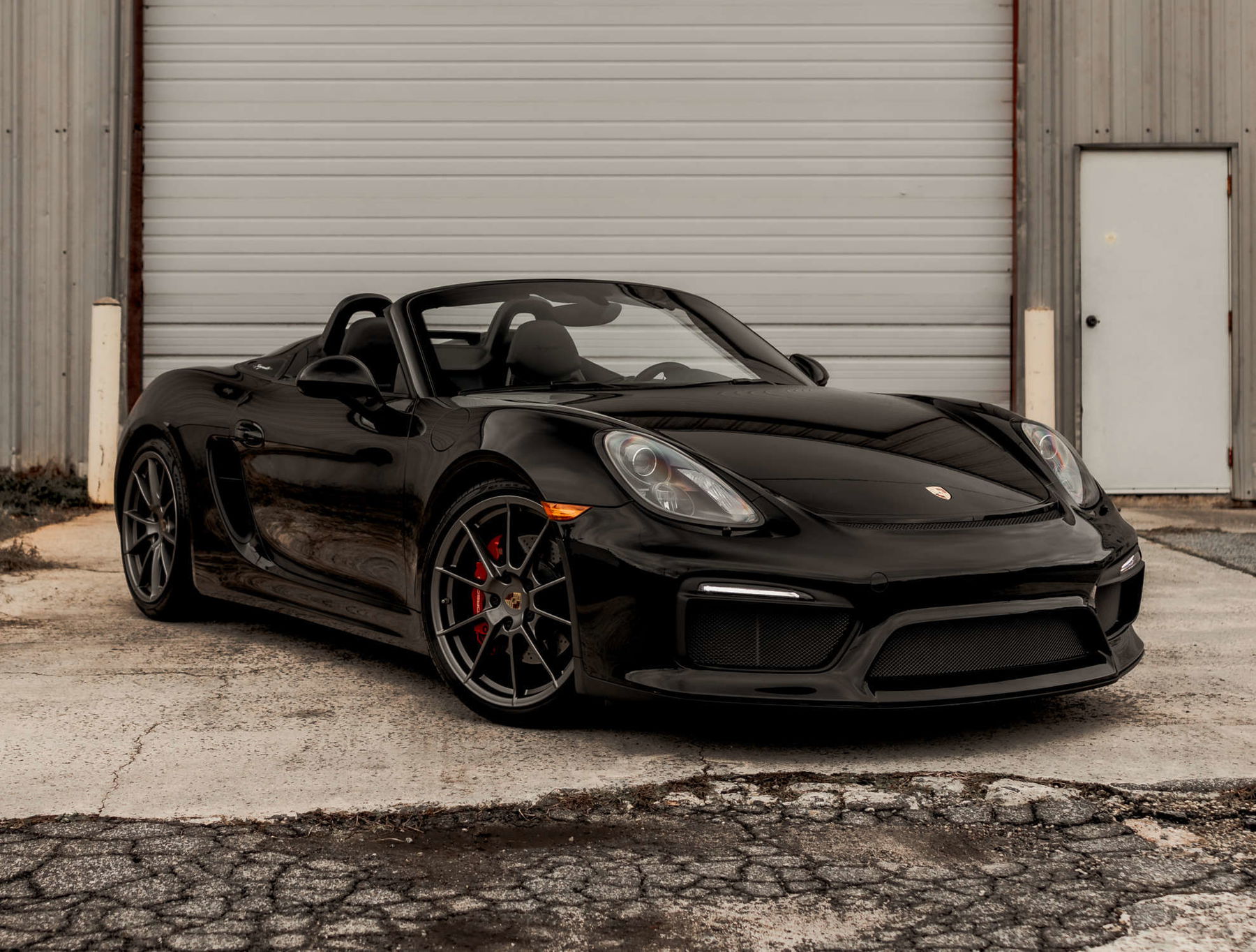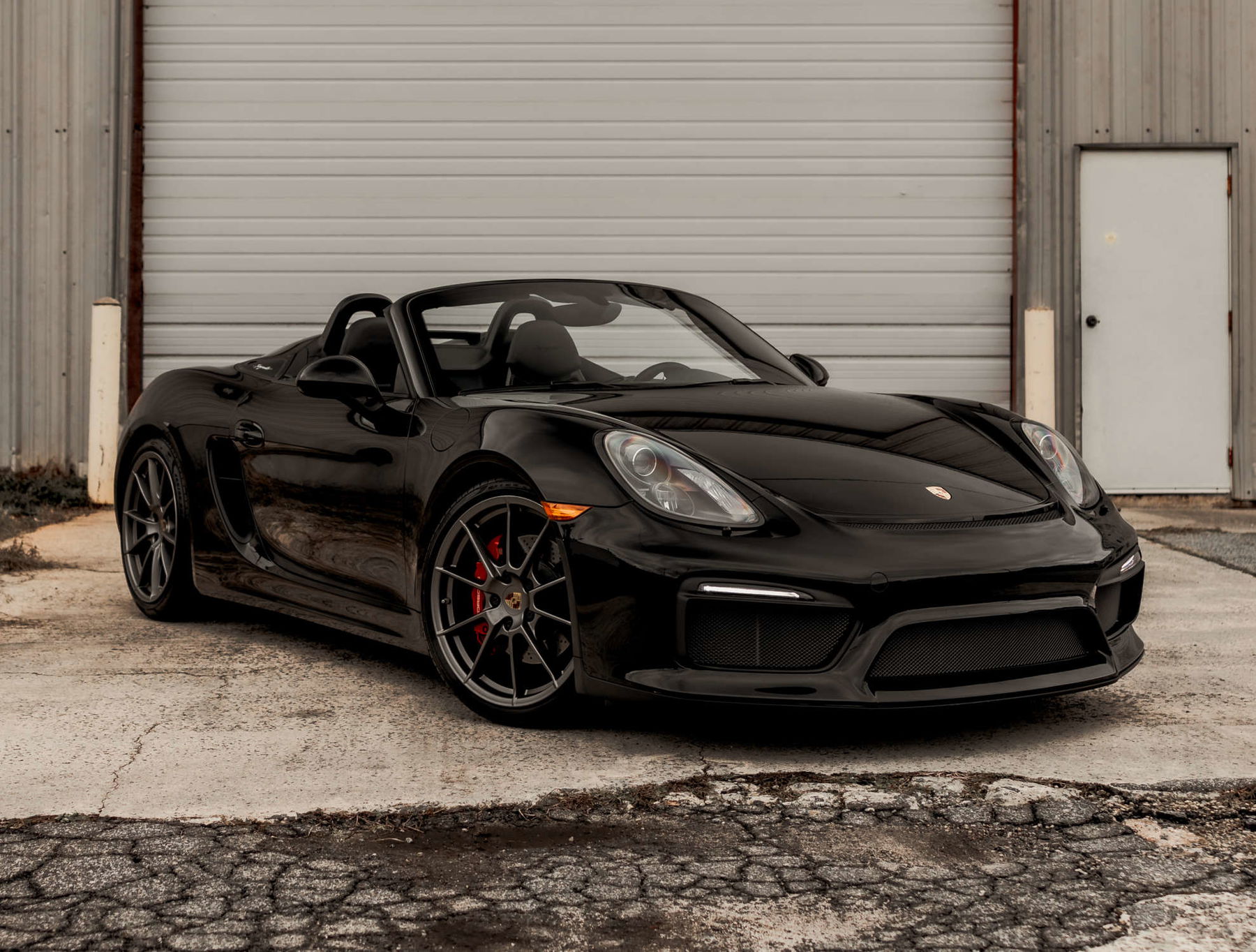 The chassis has been revised: it is 40 percent more torsion-resistant, the front track is 40 mm wider, the rear track is 18 mm wider, and the wheelbase has been extended by 60 mm. Compared to the previous Porsche 987, there is a slight weight reduction of up to 35 kg.
The steering is switched to electromechanical and the parking brake uses an electronic linkage. The dashboard has a 4.6-inch TFT color screen in conjunction with various sensors that can accurately display the engine temperature, oil temperature and oil pressure. Another new function is the start / stop function. The 981 is the last Boxster / Cayman with a six-cylinder engine. Its 2016 successor, the 982, is equipped with a four-cylinder turbocharger.
Porsche 981 Cayman & Boxster
981 Boxster:
After four years of development, the third generation of the Porsche Boxster was presented in April 2012. Compared to its predecessor, the new generation is 55 kilograms lighter. In addition, the wheelbase is 60 millimeters wider and the chassis has a sportier design. Porsche is also changing a few things in the design. The most striking features are the lateral indentations in the doors and the striking wind break edge at the rear. In terms of the interior the Porsche 981 Boxster is larger than that of the 987 and now offers space for people over 1.90 metres. The convertible version of the Boxster has also been optimized with the 981 model series, so that the electric soft top opens three seconds faster than its predecessor.
981 Cayman:
On November 29, 2012, the Porsche 981 Cayman was presented at the LA Auto Show. It is the second generation of the Porsche Cayman and is more powerful and lighter than its predecessor. At the Geneva Auto Show in 2015 the most powerful Cayman (GT4) was presented and has a 3.8-litre boxer engine with 385 hp. The 981 Cayman also has a longer wheelbase and reduced body overhangs. The higher positioning in terms of price and performance compared to the convertible, which is unusual in the market, has also remained in the second generation.
In our Elferspot magazine, you can find some interesting articles about the Porsche 981: Articles about the Porsche 981 >>
Technical specifications about the Porsche 981:
Model year: Cayman (2013–2016), Boxster (2012-2016)
Model name: Porsche 981
Engine type: Six cylinder boxer engine (four stroke)
Engine capacity (cm3): Cayman (2700 – 3800), Boxster (2000 – 4000)
Body versions: Coupé, Roadster
Power output (kW/PS): Cayman (202 – 283 kW) (275 – 385 PS)
Power output (kW/PS): Boxster (195 – 276 kW) / (265 –  375 PS)
© Picture: Gas Motorcars