158 cars found
Porsche 992 for sale
You are looking for a pre-owned Porsche 992 for sale?
Here, we present you information and some pre-owned Porsche 992 models which are currently up for sale around the world (USA, UK and Europe)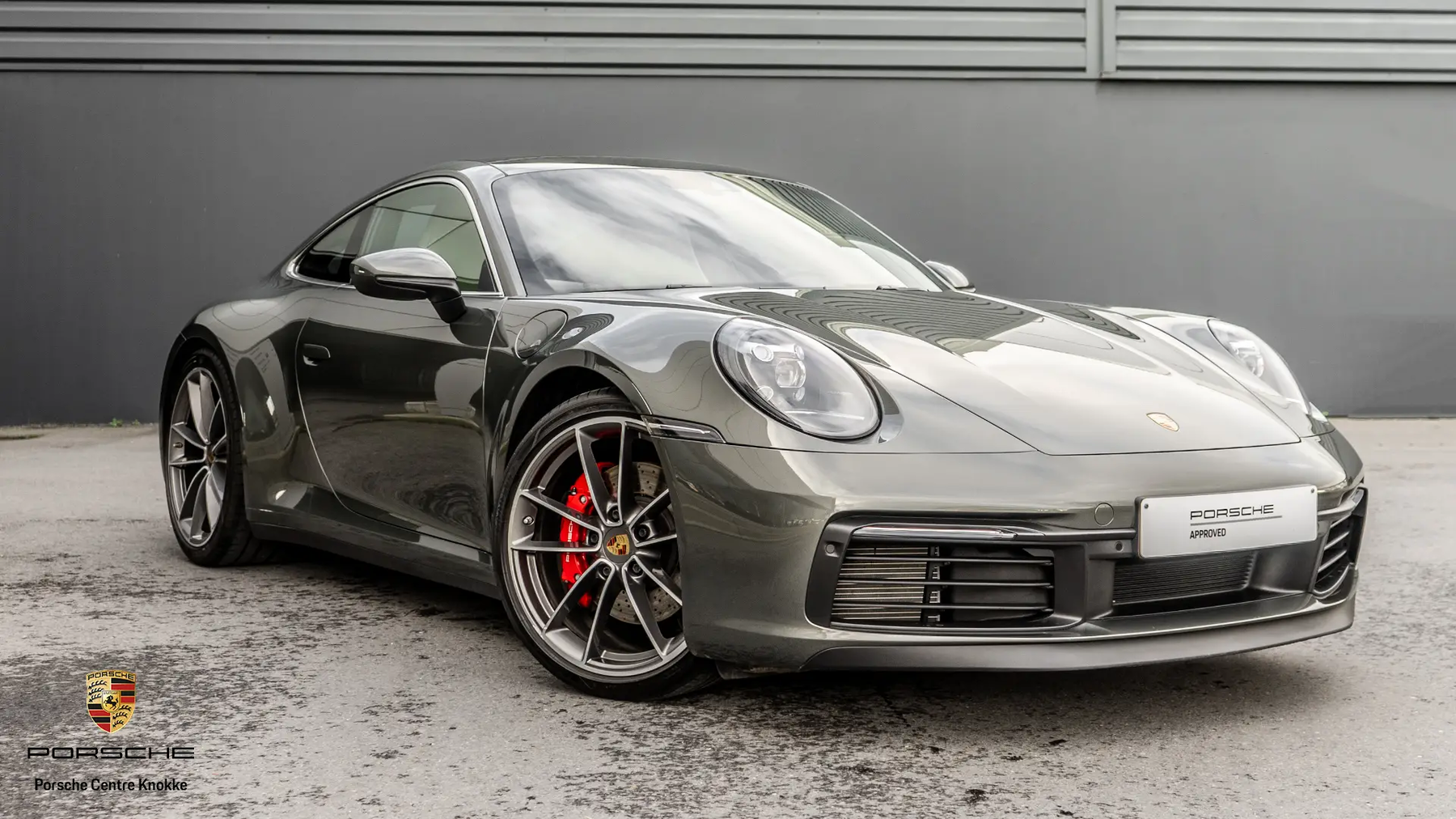 In 2018, the Porsche 992 was presented at the LA Auto Show as a coupé and on 9 January 2019 as a convertible. Basically the 992 differs from the 991 only in details. Nevertheless, one of the most visually striking features is the continuous light band at the rear. With the Porsche 992, Porsche is already starting the eighth generation of the Porsche 911. Compared to its predecessor, the Porsche 991, the 992 has been given a wider body. Nevertheless, the 992 is without doubt recognizable as the "Elfer" (911). As with the previous models, Porsche relies on the 6-cylinder boxer engine (water-cooled) located in the rear of the 992.
Porsche 992 Carrera (4)S then 992 Carrera (4)
At the sales launch, the 992 was offered in the models Porsche 992 Carrera S and Porsche 992 Carrera 4S with a 3.0 litre and 450 PS engine. In June 2019, the somewhat weaker Porsche 992 Carrera and Porsche 992 Carrera 4 models with 385 PS were released for sale. With the 992 one has the choice between an 8-gear dual-clutch transmission or a manually operated manual transmission with seven gears.
Porsche 992 GT3
Porsche lets the new 911 GT3 off the leash. The seventh edition of the high-performance sports car has also been developed in close collaboration with Porsche Motorsport. It transfers pure racing technology into a production model even more consistently than ever before.
Porsche 911 (992) – Manual transmission or PDK?
With the Porsche 992, you have the choice between an 8-speed Porsche Doppelkupplungsgetriebe (PDK) or a 7-speed manual gearbox. Anyone who orders the 992 as a manual gearbox also receives the Sport-Chrono Package free of charge. Initially, the 992 will only be offered as a manual transmission for the American market.
The 8-speed PDK transmission of the 992 has a clear performance advantage over the manual transmission. During test drives regarding acceleration and top speed the PDK scored better. So, everyone who wants maximum performance from his Porsche 992 should order the PDK transmission.
Here you can find interesting articles about the Porsche (911) 992 in our magazine: Articles about the Porsche 992 >>
Technical specifications about the Porsche 992:
Model year: since 2019
Model name: Porsche 992
Engine type: 6-cylinder boxer engine (water-cooled)
Engine capacity (cm3): 3000
Body versions: Coupé & Cabriolet
Power output (kW/PS): (283-331 kW) / (385-450 PS)
© Picture: Porsche Centre Knokke