Since I was a child, enthusiastic about the automobile par excellence and later through the car and motorsport passion of my father, Josef J. Schmitz – we always watched Formula 1 and sports car races together in the early 1970s – I have been involved in sports cars: After the first "great love" for the Alfa Romeo brand and a few wonderful years in the Bertone GT and Spider Fastback models, I quickly found my way to Porsche and of course only the 911: A 911 SC 2.7 was 21 years old my first Porsche and with it the first real contact with this cult car. Various 911 3.2 convertibles, turbo-look and turbo 1 – 3.3 followed before I came in 1996; already active in the car business, bought the first 964 RS.
Since then, the enthusiasm for this type of vehicle and its direct offshoots has not waned, in fact has grown steadily: For me, these vehicles are the ultimate driving pleasure on the road as well as on the racetrack; pure – pure and unadulterated, just a real Porsche, as it should be for me. As a logical consequence of this, it was also clear to specialize in this small segment of the market, this niche of the rare lightweight Porsches. Because only what is done out of passion has a real chance of success and so I was able to infect many other car enthusiasts with this RS virus.
Since 1996, more than 450 or 500 vehicles of the 964 RS series and certainly more than 250 of the even rarer 993 RS and over 25 of the only 172 993 GT 2 that have been built on have passed my hands. There are also various 964 Turbo 3.6 and some Turbo "S" lightweight construction: as well as a number of Cup cars. I think only the work sold more and I'm a little proud of that. Many of these vehicles went to customers and Porsche Club members in Germany, France, Italy, Belgium, Holland, Sweden, England, Ireland as well as Japan, the USA and even South Africa. What I'm very happy about is that this has resulted in some very lasting and close friendships that go far beyond the business area. For me, it's nice to see that a passion for Porsche can create a connection across national borders and language barriers. Even since the years of the water-cooled sports Porsches of the type 996 GT3 and GT 2 as well as 997 GT 3 and GT 3 RS, I have always seen my main field of activity in the "Luftheulern" 964 and 993, even if I already have some 996 GT 3 and GT 2 and 997 GT 3 have acted and will continue to act. To me, owning and trading sports cars also means driving sports cars, just as the Porsche engineers intended, "sporty". What could be more obvious than occasional visits to the racetrack for driver training courses, track days and even motorsport events – always with the vehicle, of course: appropriate and with the necessary technical preparation and care.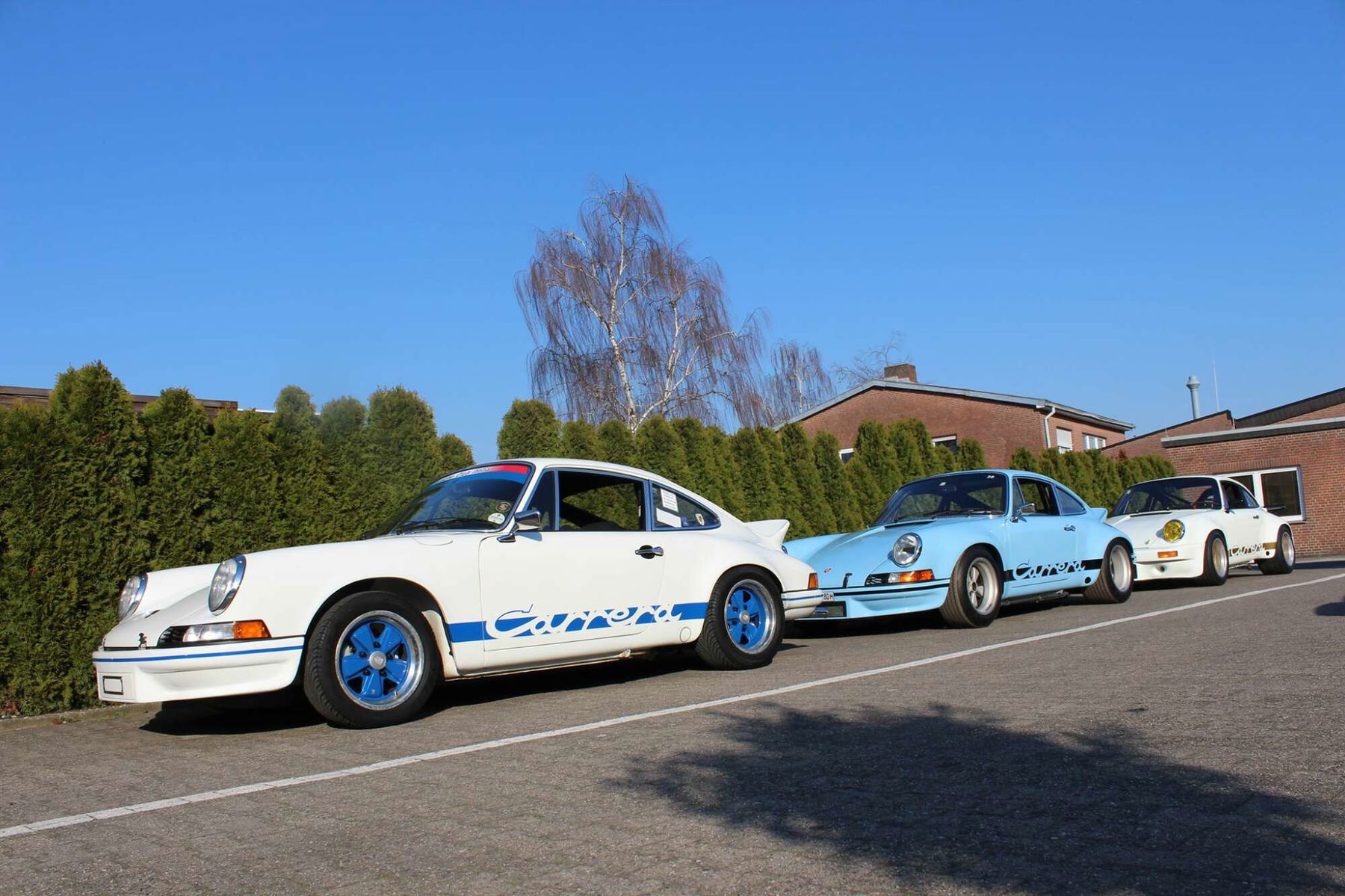 I can only recommend everyone to find their own field of activity with their Porsche: Collecting for collectors, sporty driving for sports drivers and racing for racers. The best thing is to do a little of everything and enjoy it !!! I try too. There may be many other sporty vehicles on the market, both older and newer, but the purity of a Porsche RS or another lightweight Porsche and the driving pleasure associated with it, paired with unsurpassed reliability as well as steady growth in value and always good marketability is probably absolutely unique . It cannot be denied that Porsche is way ahead of many of its competitors in the sum of all its properties.
A Porsche is therefore not only a passion that is in the foreground, but often also a highly economical decision.
your
Thomas J. Schmitz
Translated by Google Translate