With Hot Rods, Outlaw Porsches, Backdates and RWB getting more and more prominent these days, individuality is becoming a big thing for Porsche owners. Long gone are the days, when Porsche sports car owners were famous for being traditionalists. The influence of Magnus Walker and Akira Nakai led to a very much welcome change among Porsche enthusiasts. The Zuffenhausen brand took notice and created a new service called Second Skin.
© International Collectables Ltd.
Unique like you – everything is possible from racecar designs to art car looks
Starting in July 2019, Porsche Digital strikes a new path in customising your car. In an online configurator you will be able to design your very own car. You can have a sneak peak at your car with the new livery, thanks to a 3D preview. Porsche Digital calls it individual design at the push of the button. Besides classic race car liveries as templates, it will be possible to implement any imaginable design you fancy. It could be inspired by art or even fashion.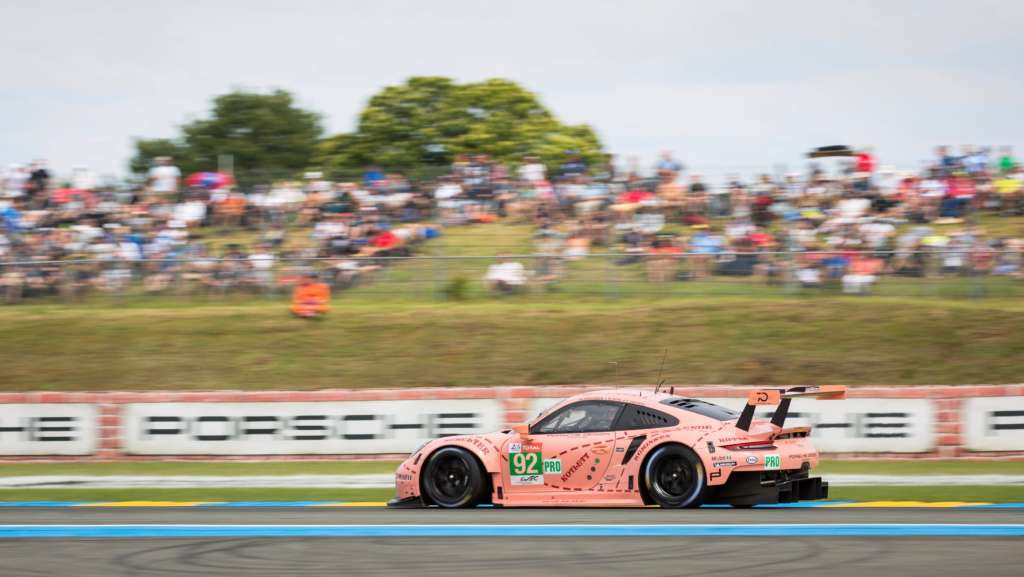 © Porsche AG
But there's more! Genuine and previously unavailable Porsche colours will also be available. Porsche Digital Second Skin is therefore collaborating with famous artists, design studios, foil providers and vinyl paint manufacturers. Second Skin is meant to be the main central port of call for wrapping your car. That's why the entire design and ordering process will be fully processed, says Simon Weiss, Porsche Digital's responsible person for the project. So as a customer, you can design your car online on your own or as part of a consultation to obtain a non-binding offer and finish the order online.
© Sebastian Kubatz
The Project-1 Porsche 911 RSR will wear a Second Skin wrap at the upcoming 24 hours of Le Mans
At this year's Le Mans endurance classic, a car with a spectacular Second Skin wrap can be admired. The Porsche 911 RSR from customer team Project-1 will wear a design by the New York pop-art artist Richard Philipps. Florian Rothfuss, Director of Digital Business at Porsche Digital states: "With the Le Mans project, we want to show, what can be done in terms of car design and that there are no limits with Second Skin." The most challenging aspect was to applicate a three part image on a vehicle.
© Kristof Vermeulen & Sebastian Kubatz
We are also very happy with the result because the effect of the colours is unique. – Florian Rothfuss, Director of Digital Business at Porsche Digital
Porsches Second Skin service won't be exclusively for Porsche cars
Second Skin will launch in July 2019 but it is already possible to place a pre-registration from now on. Besides all currect Porsche models, customers can choose to wrap any car they fancy, no matter which brand or model. Prices start at roughly 4.000 Euros for the whole package.
© Cover picture: Porsche AG