Hard to believe, but the Porsche 996 is 20 years old. It has already been written a lot in the last weeks and we also want to accept the topic with an Elferspot magazine contribution. The 996 has always polarized the fan base and even today, opinions tend to differ sharply about the fried egg Porsche 911. Our idea was to talk with a real 996 enthusiast and let not only him but also his pictures speak. And by the way, we are great fans of the 996 and are of the opinion that its design was ahead of its time.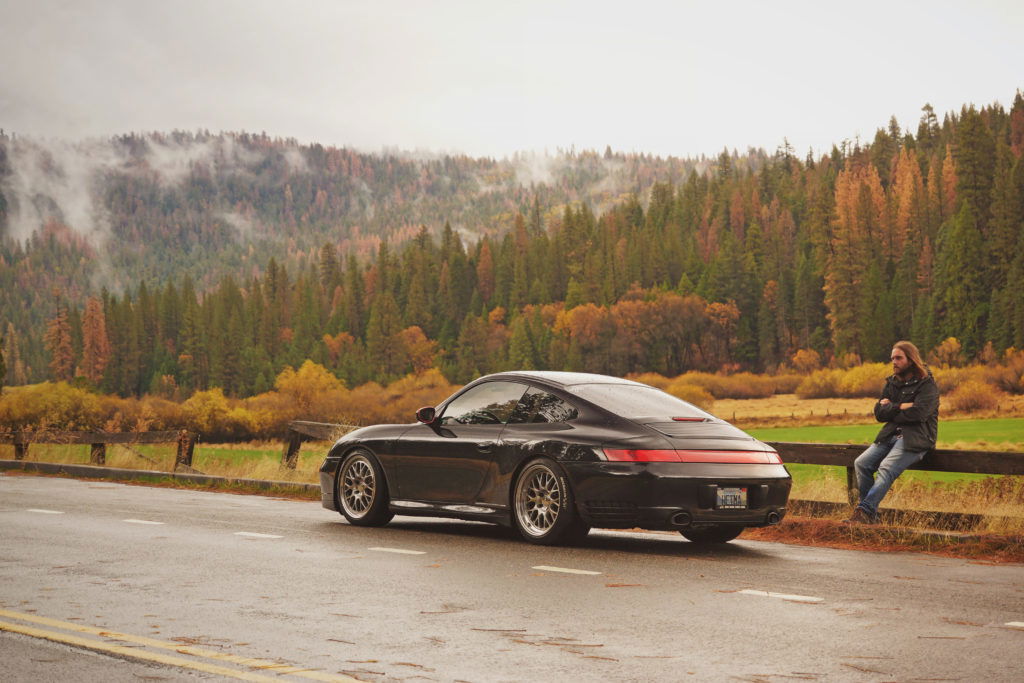 Hey Bill! Thanks for having you for this interview for our Elferspot Magazine. A simple question at the beginning. Who are you?
Just an average guy who has a passion for Porsches, Motorcycles, Photography, Music and most of all my loving wife and my amazing son.
When I was seven years old I saw my first Porsche, a Porsche 935, and was in awe of it…
Bill Haleen
It seems you have a big passion for Porsche 911. How came it?
When I was seven years old I saw my first Porsche, a Porsche 935, and was in awe of it… the shape of the car just spoke to me, and over the years as I grew up I became more and more intrigued about all Porsche 911's , but as I proceeded into adulthood I was convinced that it was a unattainable dream, but in 2012 I became driven to make my dream car mine, and made it happen by selling the two cars I currently owned and saved my money while looking for the best pre-owned 911 C4S I could find.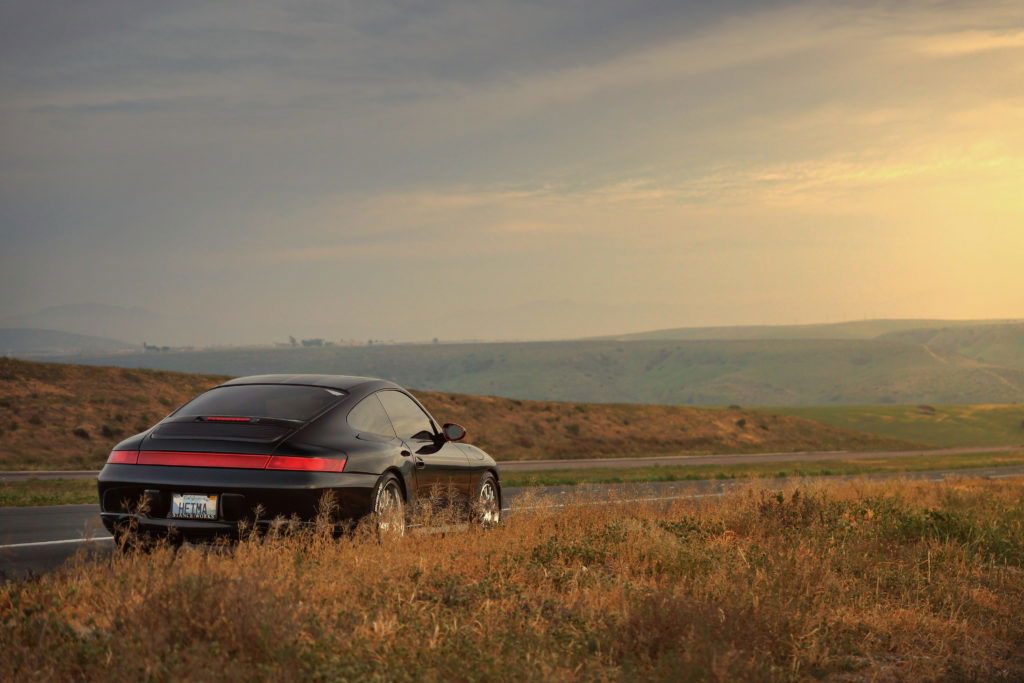 Why exactly this model? Why a 4S?
I have a love for AWD, I love the fact that with AWD I can drive my 911 confidently no matter the weather conditions, it makes no difference if it is a summer day, a rainy day or even a freezing day with snow on the ground, I can always drive my 911.
Your 996 looks stunning and so special. Please tell us more about how the modifications came?
While I love the factory Turbo Twist wheels, I knew immediately that I wanted a lighter, stronger and wider set of wheels, so within one month of owning my beloved Carrera 4S I was lucky enough to find a set of Fikse Profil 10 wheels, 18×9 fronts and 18×12 rears. After that I soon added a IPD plenum and Fabspeed 200 cell cat x pipe and Fabspeed mufflers for added flow and more exhaust rumble, all the car needed after that was a set of Bilstein PSS9 coil-overs and some light cosmetic work I did myself to the headlights and taillights with some simple vinyl tint magic. I also added a 997 short throw shifter and a roof rack for more ease of use with added cargo capacity and the ability to transport my bicycles with ease.
The first three years of ownership the Carrera 4S was my only car and I drove it every single day..
Bill Haleen
How often do you use your 996?
The first three years of ownership the Carrera 4S was my only car and I drove it every single day, averaging approximately 16,000 miles a year, but by the fourth year of ownership I added a new hobby, motorcycles, and after I bought my first motorcycle, I still drove the 996 almost every morning, but started to use the motorcycle to commute to work and back therefore reducing the yearly mileage on the 996 to 8,000 miles a year.
Your really love your 996 but if you could choose another 911, which one would you take?
As much as I love my 996 C4S and all of its creature comforts,  if I could have any other Porsche it would have to be a 964 Carrera 4 wide body, that car in my honest opinion has to be the best looking 911 ever built, I don't think there is a more beautiful factory 911 in existence.
As we all can see in your beautiful pictures you are also a talented photographer. How often do you have time for your passion and what are your main motives?
I used to go photograph my 911 almost daily, but after five and a half years of ownership I have photographed it less and less, not because I have lost any love for the car at all, but more so because I realize I don't have to constantly photograph it to love it, I just have to drive it and enjoy…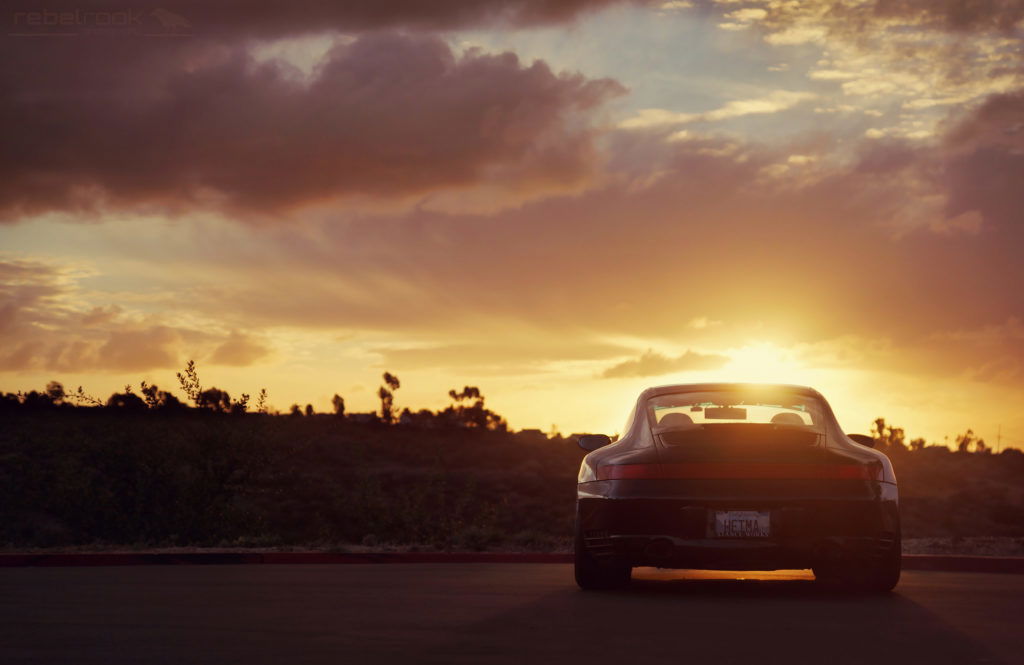 Many thanks, Bill. It was a pleasure speaking to you. We wish you all the best for the future and may your 964 dreams come true. 
Thank you guys, the pleasure is mine.
Follow Bill on Instagram