With the screwed and plugged functional model, the heart of the Ur-911 becomes tangible and a special personal experience. The high quality kit was created after original drawings and consists of 290 partly moving parts. The components made of plastic are screwed or plugged for mounting and guarantee a pleasant modeling experience – without gluing. This is how the crankshaft, pistons and valves move in real-time interaction. The transparent housing parts make the mechanics of the boxer engine visible and comprehensible from the outside. Even the sparks in the cylinders are simulated with LEDs.
Exclusive book with historical information
Created in cooperation with the Porsche Museum, this comprehensive companion book offers plenty of entertainment and knowledge about Porsche and the 911. Technical connections become clear and the developmental history of a legendary engine concept becomes tangible. The contents are fascinatingly illustrated with a multitude of historical photos, drawings and posters from the Porsche archive.
Show that an engineer is in you and get started! With the detailed step-by-step instructions, you build your Porsche 6-cylinder boxer engine for your workshop, desk or living room.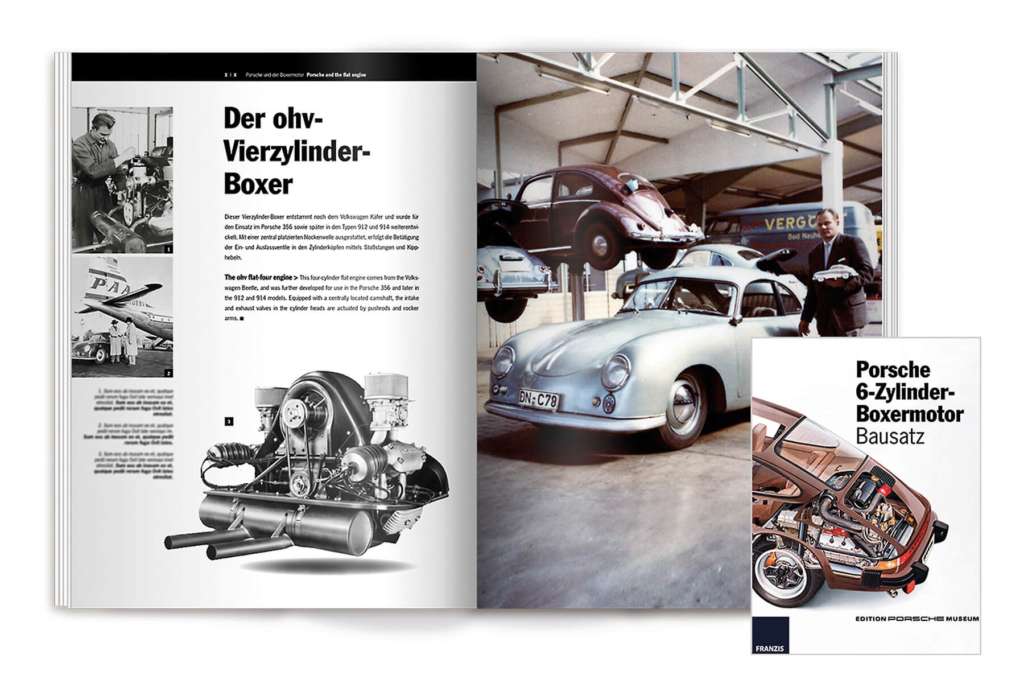 The ideal gift for people with gasoline in their blood
The ideal gift for those who already have almost every Porsche accessory – whether vintage or even Youngtimer driver, Targa or convertible fan.
Tuning fans beware!
Be part of the tuning scene that has evolved around the engine. Celebrate speed orgies and let your modding creativity run wild! Share your achievements on Youtube and Co.