135 cars found
Porsche 964 for sale
You are looking for a Porsche 964 for sale?
Here we present you different Porsche 964 models which are currently up for sale around the world (USA, UK and Europe):
In 1989 the Porsche 964 came on the market and is the successor of the Porsche 911 "G-model". The Porsche 964 was offered with both rear-wheel drive as Carrera 2, as well as with all-wheel drive as Carrera 4. The Porsche 964 has been improved in many areas compared to the G-model, for example, there was now power steering and ABS. Engine power: The engine power of the 964 ranges from 184 kW (250 hp) in the Carrera models up to 265 kW (360 hp) in the turbo model. The Porsche 964 is still a much sought after vehicle today.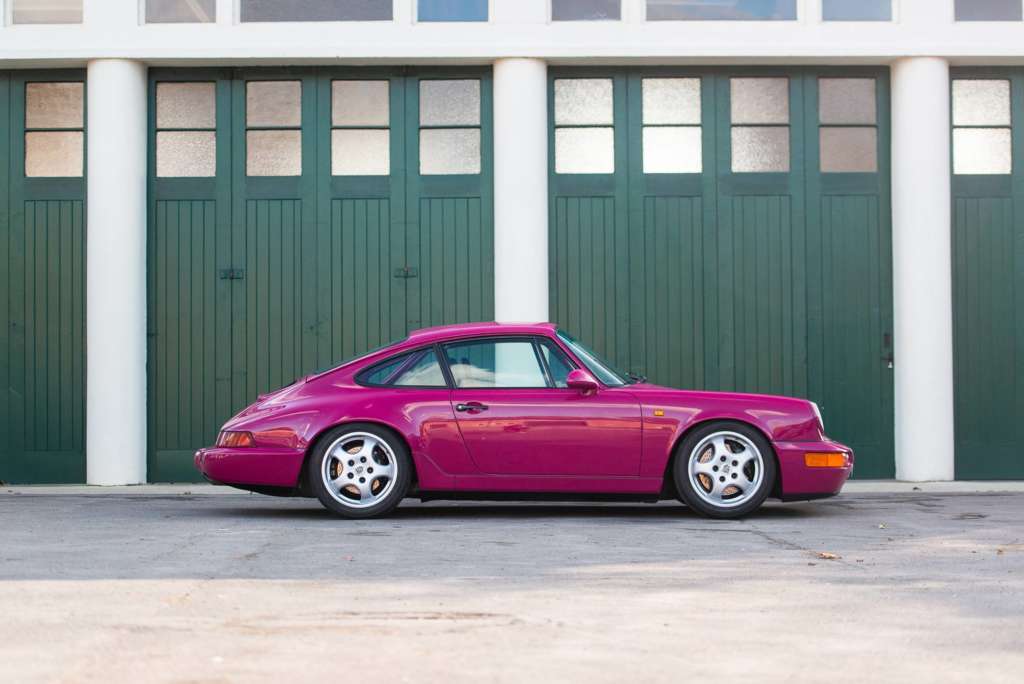 The history of the Porsche 964
In 1988, the Porsche brand is struggling. 944 sales dropped and the G-model hasn't really been updated for almost 15 years, only offering minor changes. Porsche buyers yearned for more comfort and usability. On the occasion of the 911's 25th birthday, the Porsche 964 Carrera was born. Even though it had around 85% of new parts, according to Porsche themselves, design and proportion remained similar. Most of the changes lied beneath the 964's pretty face. Technologically, the 964 was a giant leap for the Porsche 911. In the Elferspot buyer's guide, we take a closer look the the last Elfer of the 80's, the Porsche 964 Carrera.
Alongside the introduction of the Carrera 2 model, Porsche offered a Tiptronic gearbox from 1990. Hence, the 964 was the first Porsche 911 with an automatic gearbox, which made the 911 suited for mass markets. But there's more: The suspension was heavily revised and tamed the 911, so to speak. Gone were the days of the torsion bar suspension at the rear. MacPherson struts found their way to the world of Porsche 911s. As standard, the steering was power assisted in the 964 as well.
Here you can find more information about Porsche 964  –> Articles about the Porsche 964
Technical specifications about the Porsche 964:
Model year: 1989–1994
Model name: Porsche 964
Engine type: 6-cylinder boxer engine (air-cooled)
Engine capacity (cm3): 3300 – 3800
Body versions: Coupé, Cabriolet, Roadster & Targa
Power output (kW/PS): (184-280 kW) / (250-381 PS)
© Picture: Sports Purpose