From time to time, a limited Porsche is released by the Zuffenhausen brand. Some are based on regular models and get some special tweaks. Sometimes they are completely independent models. One thing is for sure: Limited Porsches have always attracted collectors. They hold their value very well and offer a lot of driving pleasure in return. But have limited edition Porsches to be expensive? This top 5 shows you the five most affordable limited Porsches on Elferspot!
Most affordable limited Porsches – 5th: The Porsche Boxster Spyder 981
In 2015, Porsche launched the Porsche Boxster Spyder. A soft-top sibling of the Cayman GT4. The recipe was simple: Less weight, more power, more fun. All of the 2,486 Spyders got the engine from the Porsche 991.1 Carrera S with 375 hp. Combined with a 6-speed manual gearbox, a 10 kg lighter roof, many suspension parts from Porsche's GT-department and less equipment. The result is a car with a tad over 1.3 tons, capable of ding 0-62 mph in 4.5 seconds and 180 mph.
© F³ Fahrzeug Forum Fiegenschuh
But this very special composition isn't all about the numbers. The subjective area is where the limited edition Porsche 981 impresses most: A 3.8 litre flat-six symphony in the middle which sends its power through its auto-blipping manual box gives you goosebumps every single drive. Thanks to the lightened roof and lowered center of gravity, this limited Porsche carves through the corners like nothing else. In 2015, it was the lightest road legal Porsche you could buy. It's nothing less but addictive! Prices may still be in the high five-figure range, but there is no cheaper limited Porsche model from the past five years.
Most affordable limited Porsches – 4th: The Porsche 924 Carrera GT
Fourth place goes to a classic limited Porsche model. In times of eye-watering prices for a 911 Carrera RS or MFI models, it may hit you by surprise but it's the reality. The Porsche 924 Carrera GT was presented in 1979 at the IAA in Frankfurt. It shared its underpinnings with the entry level Porsche 924, but was heavily modified. Porsche's internally called 937 model got a revised version of the 2 litre turbocharged four-pot of the 924 Turbo. Forged pistons, new camshafts and cylinder head and a higher compression ratio, just to name a few modifications. For all the geeks out there: This limited Porsche got a very special contactless ignition system, called Hartig-ignition. As a result, the Carrera GT had 210 hp and a kerb weight of 1,180 kg.
© Motorlegenden by Michael Schnabl
To match the car's performance (6.9s from 0-62mph and 149 mph top speed), Porsche installed wide fenders, which anticipated the later 944's design. Besides that, a new 5-speed manual gearbox with a limited slip differential and the 911 Turbo 3.3's brakes were installed. In total, Porsche produced 400 examples of the 924 Carrera GT. With that low number in mind, it is even more astonishing, that you can still find one of these for around 60,000 Euros. So hurry up, before the last available examples disappear in a collection!
© Motorlegenden by Michael Schnabl
Most affordable limited Porsches – 3rd: The Porsche 911 Carrera 4 "Millennium Edition"
Believe it or not, there's even a limited edition fried egg! To welcome the millennium, Porsche presented a very special 911 model: The Porsche 996 Carrera 4 "Millennium Edition". This limited Porsche 911 was produced 911 times. All of those were Carrera 4s, all of them in Violettchromaflair. You couldn't even change the interior color from cinnamon brown. On top, wooden and aluminium applications, silver instruments and 18″ high gloss Turbolook wheels came as standard.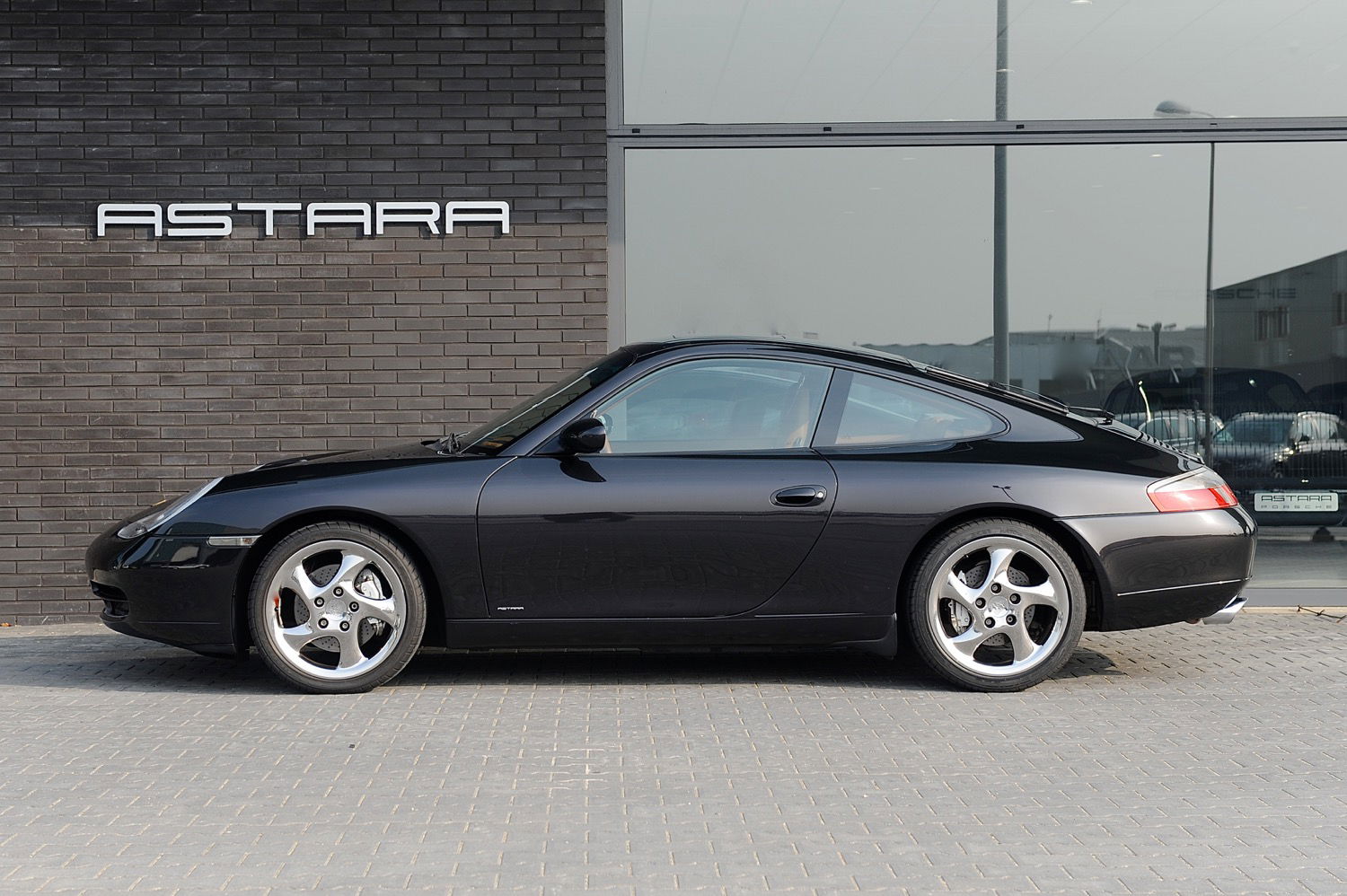 © ASTARA – Specialised in Porsche
Furthermore, those cars were numbered consecutively and equipped with a plaque in the center console, to let everybody know, you're driving a limited Porsche 911. Yes, the color combination isn't everyone's piece of cake. But if you like it, you could get yourself a limited Porsche for the price of a new Boxster! And it's a limited Porsche 911 for god's sake. This particular model is even more exclusive, than the "40 Jahre 911" model, which was released in 2003 and produced 1,963 times.
© ASTARA – Specialised in Porsche
Most affordable limited Porsches – 2nd: The Porsche 944 Turbo S
Silver in our affordable limited Porsche Top 5 goes to another Transaxle. In 1988, the Porsche 944 Turbo S was produced 1,635 times in total. In the engine bay you'll find the 944 Turbo Cup's power plant, which offered serious performance back in the day: 250 hp, 6.9 seconds from 0-62 mph and a top speed of 161 mph. That meant, the 944 Turbo S was faster than a 911 Carrera 3.2 and could even match the 911 Turbo 3.3 in terms of straight-line performance.
With its 1,350 kg and the perfect weight balance, its handling still feels agile today, without overstraining its driver. In recent years, prices have gone up by a fair amount. In case you want to put a limited Porsche transaxle into your garage for less than 50,000 Euros, you have to be quick! The hottest 944 of all time could soon become a valuable collector's car.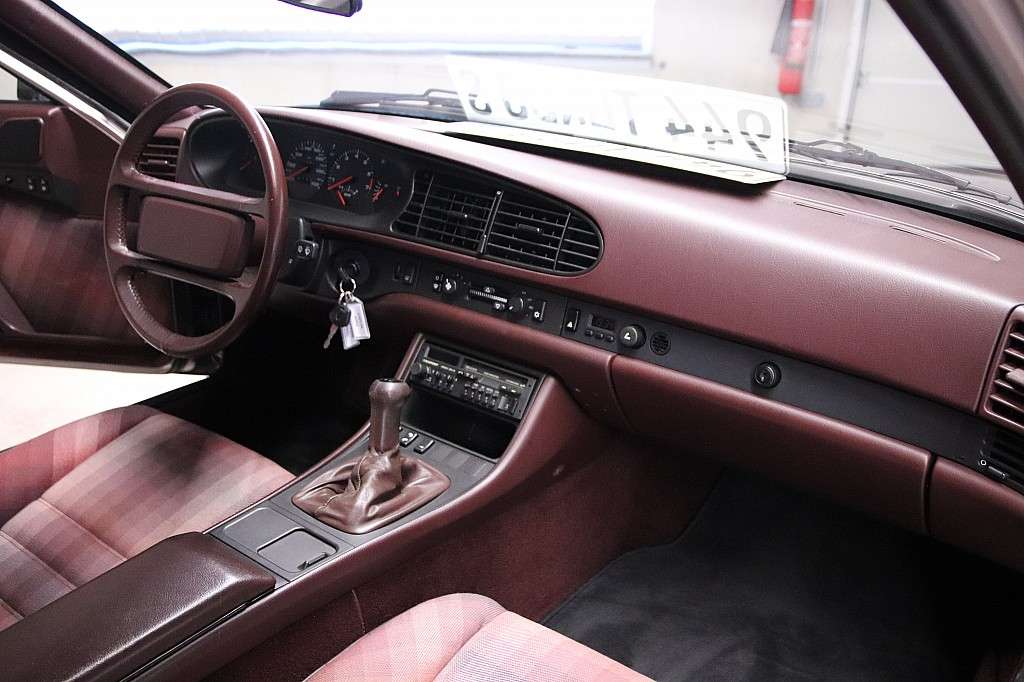 Most affordable limited Porsches – 1st: The Porsche Boxster RS 60 Spyder
Our first place shows, that limited Porsche models don't have to be expensive. The Porsche Boxster RS 60 Spyder doesn't look all that different from its 987 siblings at first glance. But the interior clearly separates the 1,980 RS 60 Spyders from your ordinary Boxster. It came with a bright red interior and sports seats. You can even spot similarities with the 987 Cayman R, as the instrument cluster comes without a cover. Moreover, Porsche decided to install special aluminium door sill plates, a unique shifter and hand-brake lever.
To prevent you guys from moaning: The RS60 Spyder isn't just about fancy trim either. A new sports exhaust freed up the 3.4 litre boxer engines breathing and bumped the power up to 303 hp. And there's more: PASM came as standard as well! The RS 60 could be compared best with the recent GTS models: It unites the coolest optional extras for less money than an equally equipped S model. Examples with exceptionally low mileage and in outstanding condition could be had for around 40,000 Euros. Pretty darn cheap for a limited Porsche, isn't it?