4 cars found
Porsche 928 GT for sale
You are looking for a pre-owned Porsche 928 GT for sale?
Here we present you information and different Porsche 928 GT for sale: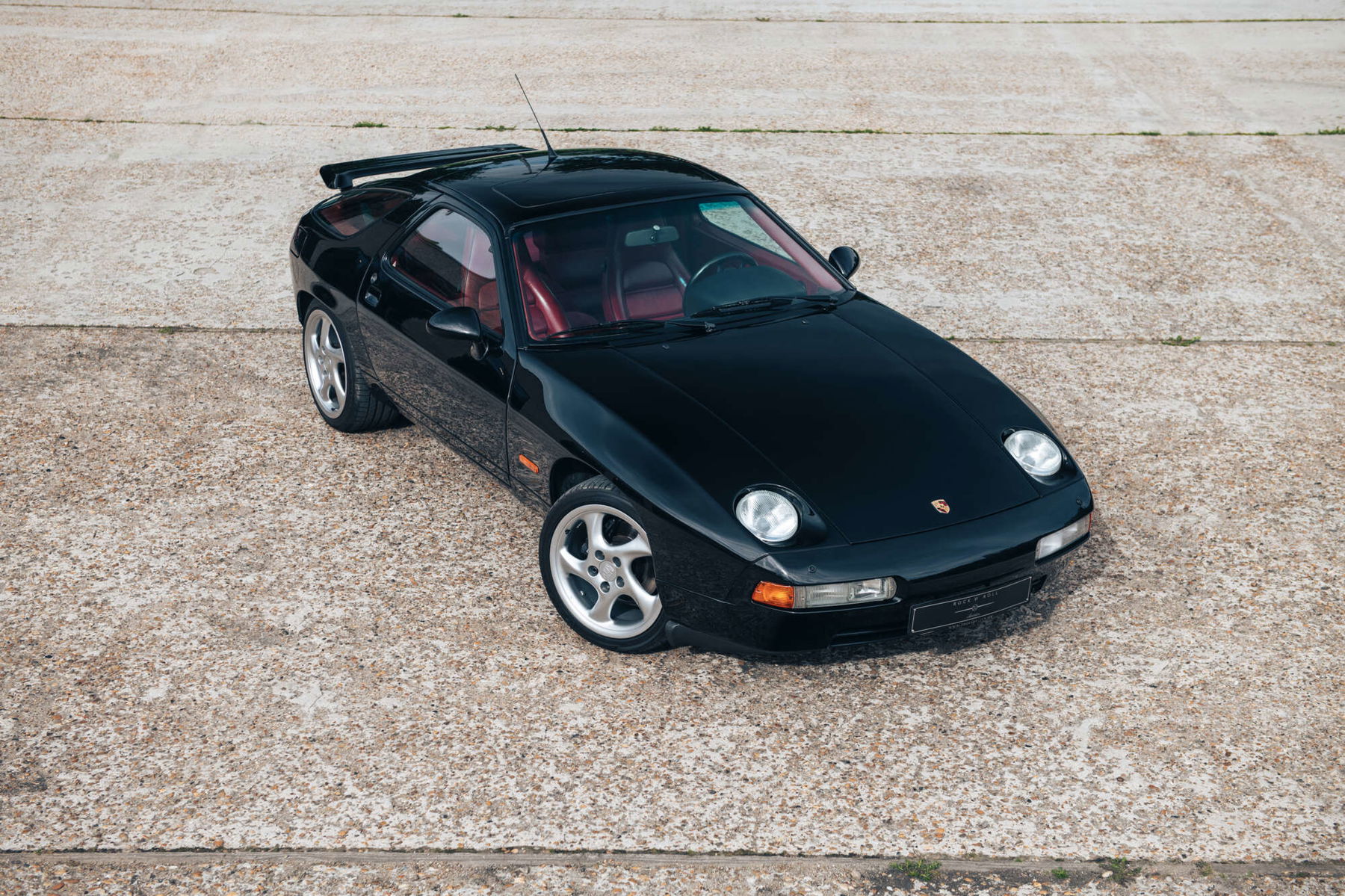 Starting in 1978, Porsche came out with a new design, the Porsche 928. They put the focus to produce a lighter model than its predecessor, so the doors, fenders and hood were made in aluminum. The 928GT was the sportier and more powerful version of the 928S4. The Gran Tourismo version delivered extraordinary performance with its 330hp water-cooled 5.0-liter V8 engine. Production ran from early 1989 through 1991 and with a total of only 1600 928 GTs produced; this is still a highly sought-after car by the true 928 lovers to this day.
Besides the famous electric folding headlights and the large rear window in the trunk lid, the Porsche 928GT was best known for its totally innovative rear axle, the Weissach axle with a stabilizing spur that worked like a rear wheel steering system and therefore contributed to the safety of the car.
More on this topic:
If you are looking for a Porsche 928 GT and you want to find out more, click here: Elferspot Magazine >>
Technical specifications about the Porsche 928 GT:
Model year: 1989–1991
Model name: 928 GT
Engine type: 8-cylinder V-engine (water-cooled)
Engine capacity (cm3): 4957 (5,0 l)
Body versions: Coupé
Power output (kW/PS):  243 kW / 330 PS
© Picture: Rock 'n Roll Classics