51 cars found
Porsche 993s te koop
Hier presenteren wij u enige informatie en enkele Porsche 993S te koop:
U bent op zoek naar een Porsche 993S and 4S te koop?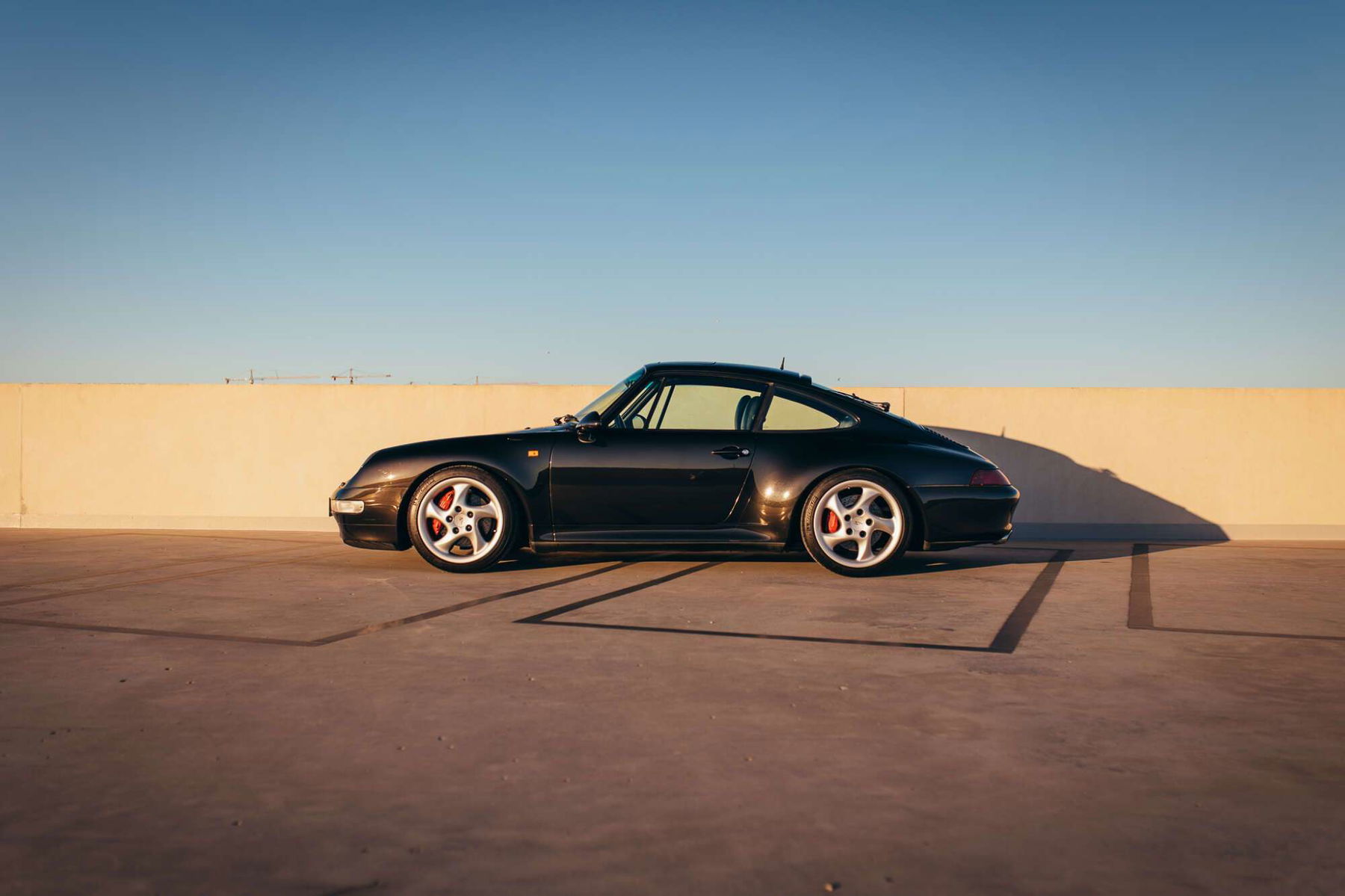 De Porsche 993S is de laatste en meest geavanceerde versie van de 993-generatie van de 911. Het model werd geproduceerd van 1996 tot 1998 en wordt beschouwd als een van de meest iconische en gewilde 911-modellen ooit gemaakt. Met zijn krachtige 3.6 liter motor, verbeterde aerodynamica en geavanceerde technologie, biedt de 993S een ongeëvenaarde rijervaring. Of je nu op zoek bent naar een collectible of een auto om dagelijks mee te rijden, de 993S is een uitstekende keuze.
De normale 993 Carrera S versie en de vierwielaangedreven Carrera 4S versie zijn beschikbaar. De 993S-versie is verkrijgbaar met Tiptronic en ook met handgeschakelde transmissie. De 4S-versie daarentegen is alleen verkrijgbaar met een handgeschakelde versnellingsbak. De handgeschakelde versies van de Porsche 993S modellen zijn zeer populair op de markt en vragen ook hogere prijzen dan de automatische versies.
Algemene informatie over de Porsche 993:
De Porsche 993 is de interne naam voor de generatie van de Porsche 911 die werd geproduceerd van 1993 tot 1998. Het was de laatste generatie van de 911 die gebouwd werd met een luchtgekoelde motor en wordt beschouwd als een van de meest waardevolle en gewilde 911-modellen ooit gemaakt.
De 993 was ook de eerste 911 met een 6-cilinder boxer motor met variabele ventilatie, een verbeterde aerodynamica, en een geavanceerde ABS en ASR-remsysteem. Er waren verschillende modellen beschikbaar, zoals de Carrera, Carrera S, Carrera 4, Carrera 4S, Turbo en GT2. De 993 Turbo was de eerste 911 Turbo met vierwielaandrijving.
De Porsche 993 was een populaire keuze voor zowel sportieve rijders als verzamelaars, en wordt nog steeds beschouwd als een van de meest waardevolle en gewilde 911-modellen. Veel 993's zijn nu echte classic cars.
Meer over het onderwerp:
Als u op zoek bent naar een Porsche 993S te koop en nog meer wilt weten, kunt u hier meer over dit onderwerp vinden: Porsche – Elferspot Magazine >>
© Afbeelding: TwinSpark