Surely, some of you have never heard about a Porsche 930 Turbo Group B. For Stefan and Matthias Nonn, it was a life-long dream, which has now come true. These brothers are passionate racing drivers, share a very special passion for aircooled Porsche Turbos. On top of that, they are the founders of the Turbogarage.
Matthias, thanks a lot for your invitation to your Turbogarage. But before we talk about your Porsche 930 Turbo Group B, allow me a question: Where did your passion for Porsche come from?
Hi Richard, it's my pleasure to welcome you, representing the Elferspot community. My first encounter with two Porsche 930 Turbos was back in the mid 80's. I was driving along the Autobahn, on my way to holiday and they flew by. The sheer speed made a lasting impression. Some time later, a friend told me, that his boss already crashed his second Porsche 911 Turbo thanks to a driving error. Strangely, this led to a sort of purchase obligation for me and I said to myself: "You need one of those!"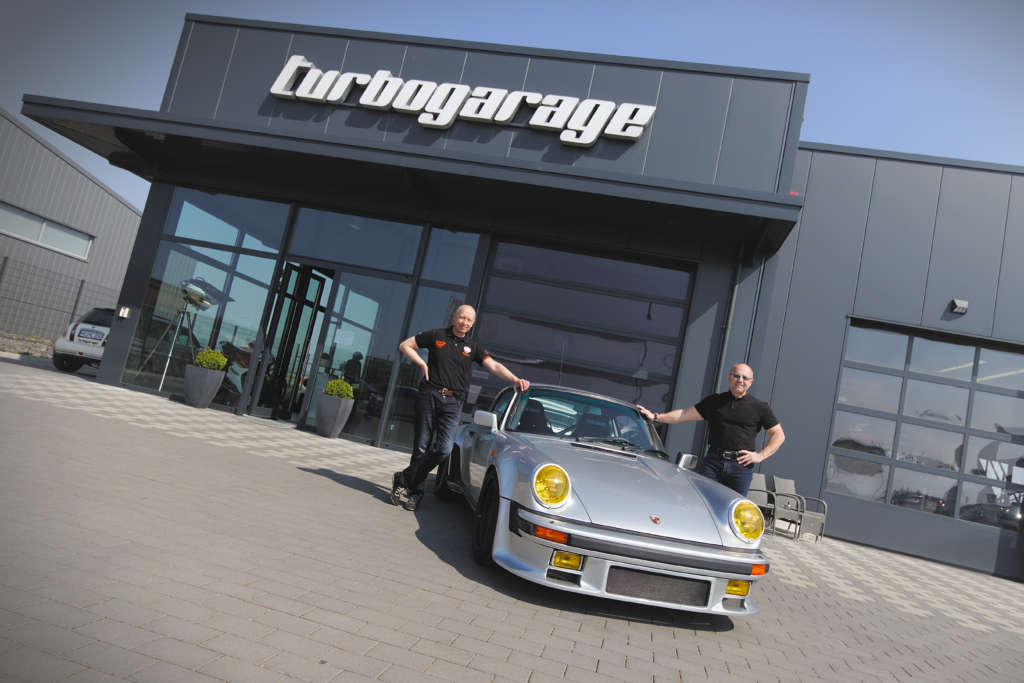 You told me, that you two are brothers, who bought Porsches, that they couldn't really afford. What's the story behind that?
After the encounter on the Autobahn, I infected my brother Stefan with the Porsche fever. In the late 80's, the inevitable happened: we both bought our first Porsche 930 Turbo. As we both were humble mechanics, of course it was a complete financial disaster. And yes, we drove 'em, like we stole 'em. It shouldn't hit you by surprise, that my engine blew up. I had no choice but revising the engine myself – with the original Porsche factory power increase. Only very few people knew, that the Wilrett department existed, which raised the original power from 300 to 330 hp. But to be honest, all of them had at least 350 hp. At the time, these cars ran like hell. Stefan and I started to optimize our cars for track use more and more. Our wives had to withstand a lot of comfort losses. Sound deadening and air conditioning weren't save from our weight reduction, as weren't our household budgets.
A few weeks ago, you've finished a project, which was a matter truly dare to your heart – your Porsche 930 Turbo Group B. Where did the idea for "Anton" come from and what is a Porsche 930 Turbo Group B?
In the mid-80's at the Salzburgring, a Porsche 930 Turbo Groupe B caught my attention. It asserted itself bravely against a bunch of mighty 911 RSRs, despite looking more or less standard. And it wasn't insanely modified on the inside either: bigger intercooler and oil cooler, new camshafts, slightly raised compression ratio and a bit more boost. In this configuration, the engine put out 365 hp. We wanted to pump up the Porsche 930 Turbo Group B concept up to eleven. A very clean build, without any sound deadening, no carpets and no frills, but in contrast with a roll cage and a bit more power.
"We didn't want to build a backdate. We wanted to recreate the car as it was back in the day, with just a few little tweaks" – Matthias Nonn, Turbogarage
The car is a showcase of how tuning and race preparing was done, 30 years ago. Classic, old school look and power delivery, with modern dampers and tires. We didn't want to build a backdate. Anton is a showcase, that the approach of yesteryear has a very special appeal to it. Back in the days, the Porsche 930 Turbo Group B has always been our role model, when we modified our own Turbos. So it's a pretty special feeling, to see the car finished today. Especially considering, that at this very castle, Stefan married his wife a few moons ago.
That sounds like an appealing repice. Could you tell us, how much hours of work have gone into this project? How much power does the car and how much does it weigh?
As Stefan loves to document everything, I can tell you, that roughly 1,000 hours of work have gone into the car. Not including the months of acquiring specific parts, which was a challenge itself. The finished product puts out around 385 horsepower, weighing a tad over 1,100 kilograms.
The result speaks for itself. Your Porsche 930 Turbo Group B still feels relatively quiet and managable, despite the almost silly performace.
Anton is more or less Dr. Jekyll and Mr. Hyde on four wheels. The turbocharged engine in its nature is of course a bit less wild than an RS or GT3 for example. And even though the car isn't insulated at all, you won't hear a lot of mechanical noises. Below 3,000 rpm it almost drives docile. But when the turbo spools up, the car pushes forward, thanks to the constant wave of torque, you're surfing on. And with the 4-speed manual gearbox you can enjoy it to the max.
The driving experience in this Porsche 930 Turbo Group B is gigantic. Its thrust just won't end, the grip level is immense and it still offers a certain amount of creature comforts.
Let's take a step back now. Why did you found your very own Porsche specialist workshop?
After I'd done my first engine revision, more and more friends asked me to revise their engines as well. As I needed to plug some holes in our war chest, I started working on their engines in my spare time. At that time, we used to race successfully and met a lot of new friends – the network was growing, so to speak. My brother Stefan has always been the voice of reason and curtailed my enthusiasm for the idea of founding a workshop. When looking back, he was probably right. But still, the idea matured in his mind as well and in 2016, we finally opened the Turbogarage. Besides our core business of revising engines, we take care of restorations, maintenance on all Porsche models and extensive modifications.
Your garage looks extremely clean and tidy. Is that you corporate philosophy?
Of course, we want it to look exactly like that. Our customers shall feel comfortable and get a sense of our own passion. We want to let them know, that with every breath we're living for our passion. That only works in an authentic environment. So our customers know, their babies are in good hands. We're taking care of the cars with a very high quality standards, and don't want to just rely on the manufacturer's instructions. In the end, our customers are just like ourselves: Normal guys, who fulfilled their dream or want to fulfill them with our help. Therefore, every project is completely individual, like the people behind them. With extensive and long-lasting projects, trust is particularly important.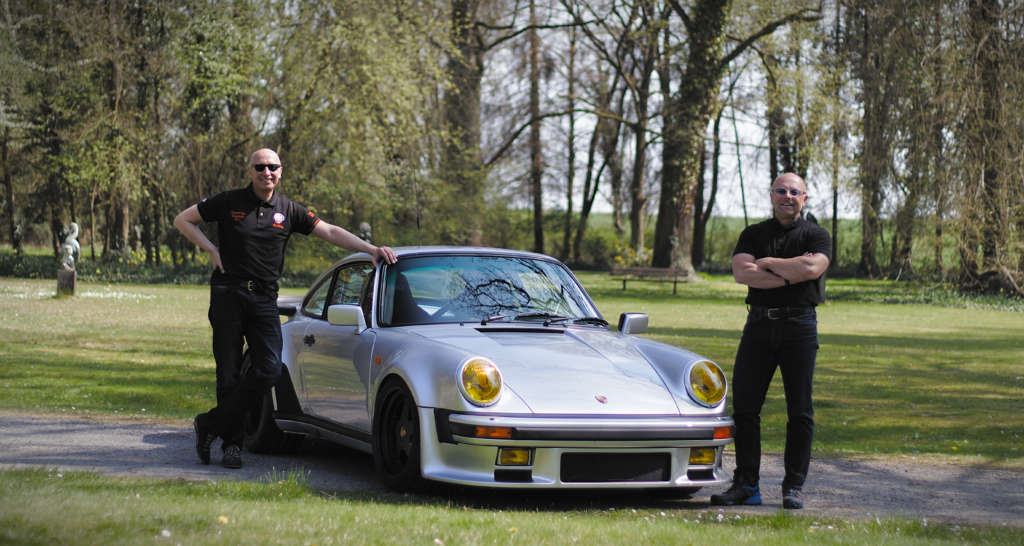 Do you have something like a favorite customer?
(laughs) Yes, all of them! Even though it sounds a bit exaggerated, my brother and I are happy about everyone, who visits the Turbogarage. We all share the same passion and the twinkle in their eyes when looking at the race cars, the garage or special customers' cars is a reward for our daily work.
It was a pleasure and I thank you very much for sharing your story with us. That driving experience was astonishing!
© images: Richard Lindhorst, Elferspot