As part of my New York trip, I also had the opportunity to meet Richard "Rich" Goncalves of ROCS Motorsport. I knew ROCS Motorsports through Instagram and Rich and I've exchanged emails a few times before. After my Atlantic crossing, there was finally the opportunity for a face to face meeting. Rich invited me to New Jersey to his workshop and I did not just shoot some photos, but also asked him some questions.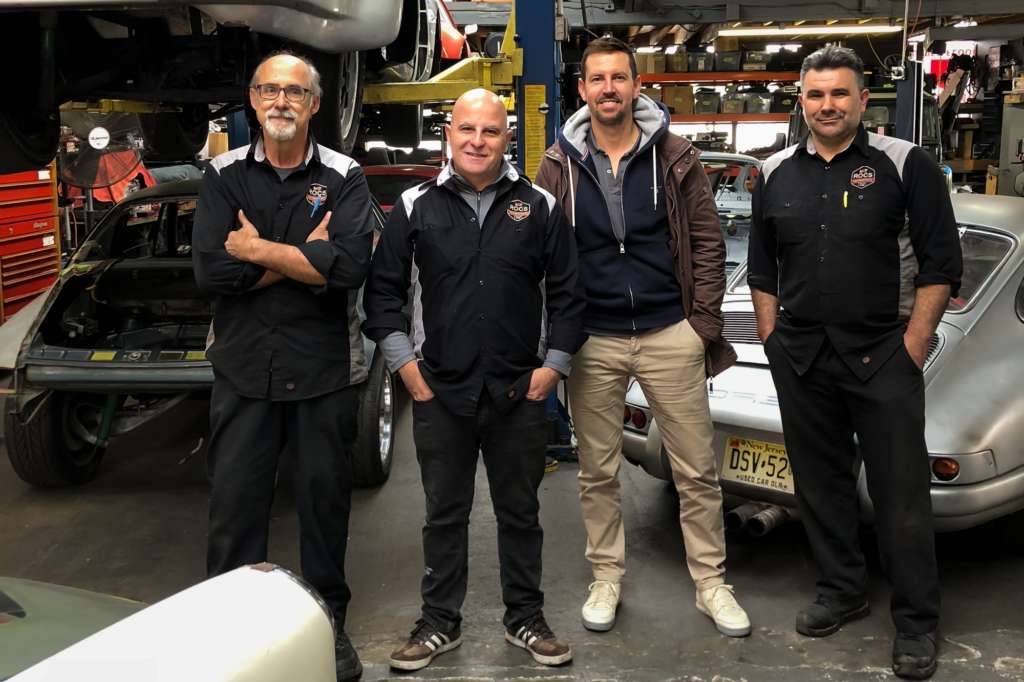 Left to right: Roger Rainville, Rich Gonçalves, Markus Klimesch, Victor Almeida
Rich is a very exciting personality and you like to hear him talk about his vocation with great passion. I was also impressed by an exclusive ride on the ROCS-built, the Porsche 911 Panamericana. I'm reluctant to be a passenger, but this short tour was breathtaking. The car is amazing.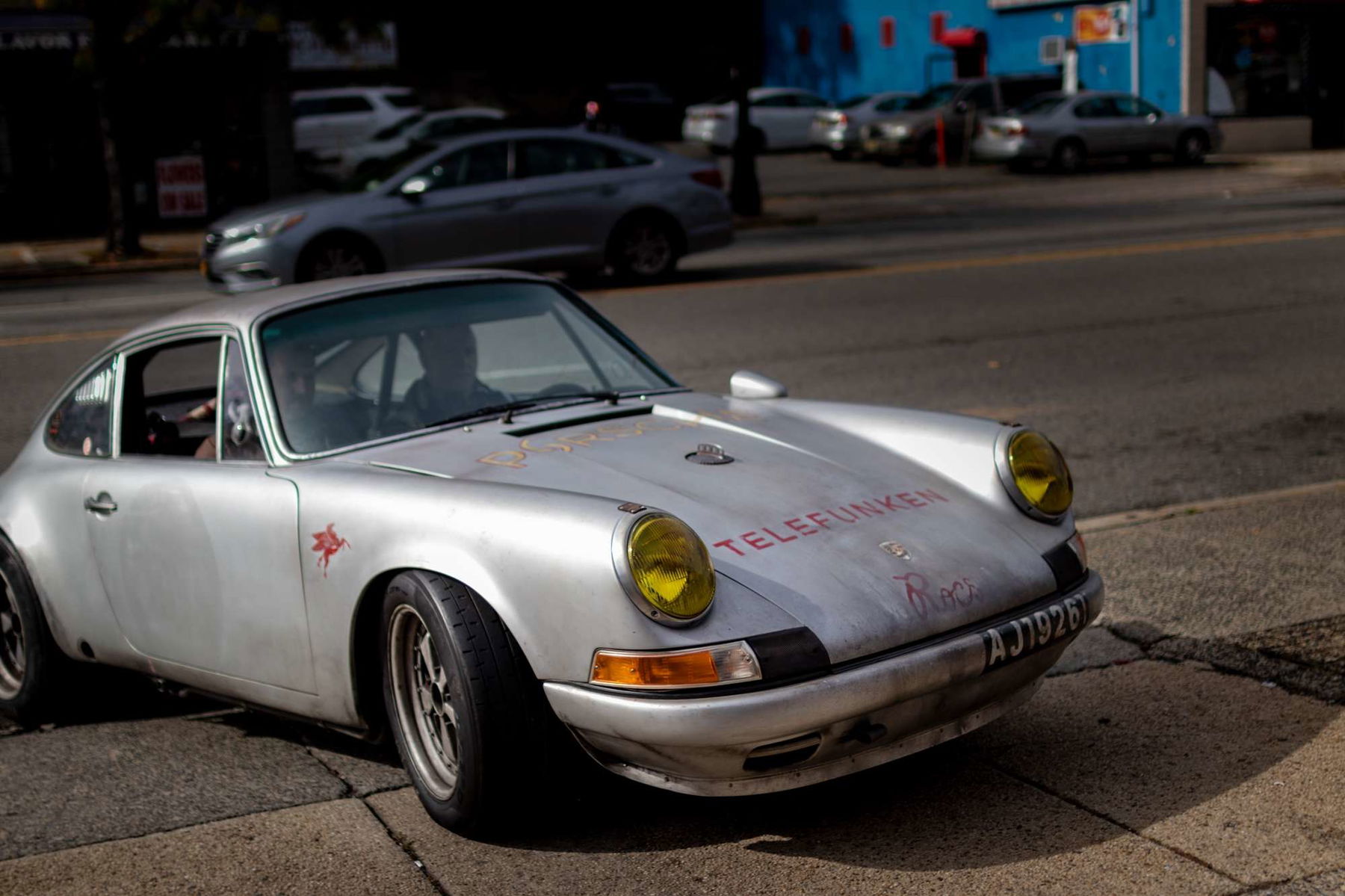 ---
INTERVIEW
---
Thank you Rich for the invitation. When you enter your workshop, you already feel a very special, positive energy. Here you work with your hands on individual pieces. Please tell us a bit more about this place here. When was this workshop opened?
Markus, it is my pleasure to have you and Elferspot. The positive energy here comes from a collective goal to make folks happy while doing what we love. ROCS opened in 1995 with a goal to service the Porsche brand among four other lines, for years we ran a successful service operation while off to one corner you would always find that familiar silhouette of a 911 under a cover. When the doors would close at the end of the day, the subject rolled out and the alchemy began. In my heart of hearts, I knew I was on a quest for the elixir that would change ROCS, one that seemed far-fetched but would allow for work to transform itself into art. A dream to create and not just mend creations, as beautiful as they may be.
If you look at your Panamericana Outlaw, for example, then the strongly patinated optics stands out. This is very special. Please tell us more about your Restomod vehicles that you have built so far!
Yes, the Panamericana carries a lot of soul, our answer to a special challenge by a great, complex mind. Countless hours were spent developing the look and feel which have become our automatic identifier. The entire visual is hand painted, the shifter, revised suspension pickup points, interior, aerodynamics, etc. every aspect of our cars, every single part has our unique touch. Even the sticker work on the roll bar was made in house. Our cars are all individual and we do have a few out there.  Our lead car was built for automotive journalist Mark Morrissey, the ROCS NJ1 car which saw the likes of Excellence magazine in 2013. Completed nearly 10 years ago it was really the car that allowed ROCS to show a wider audience that we had something to contribute and not just "take". Then came the ROCS Chicago in aquamarine blue, a stunningly beautiful car with subtle overall redesign. The ROCS Montreal that is so loved, the list goes on to include the NJ2 an IROC inspired car, the NJ3 an RSR cued car, the ROCS Mule our billboard and others you can peruse on www.rocsauto.com, some of which are currently under various stages of completion. This includes the secret 212 project.
Countless hours were spent developing the look and feel which have become our automatic identifier.
How does such a project work? Are the vehicles made exclusively on customer request? How long have you been working on such vehicles on average?
Yes, each car is "measured and tailored" to the client, we believe in individuality and the value beyond a cookie cutter approach, we refuse to diminish the artistic element for the sake of an assembly line because then it would be just about business. The process ranges from roughly 5 months for what we call a partial, which is a car that does not require a full rebuild to over a year and a half for a full strip down to a tub and build up.
What does a typical customer look like?
A typical client has seen it all and wants something different, more often than not they aren't entirely sure exactly what they want but know what they don't want. They are generally looking for something more than the sum of parts thrown at a car. A truly personalized experience.
What's the craziest thing you've ever built? Which customer wish has surprised you the most?
The craziest thing I would say is currently ongoing and is the secret 212 project. It's an unconventional 911 to say the least, artist collaboration between myself and the client. I would say Anil, the owner of the Panamericana has surprised me the most, he basically left us to our own devices and allowed us to create what he wanted without telling us what he wanted. Let the artist be the artist he said.
The general trend towards individuality has not stopped at Porsche. How do you see this development? Do original vehicles die out?
I think Porsche gets it, the proof is in Porsche classic and the re-creation of iconic new cars like project gold and the just unveiled Carrera GT. I don't think "honest" original cars die out, I think a certain level of pedigree is required to sustain interest however.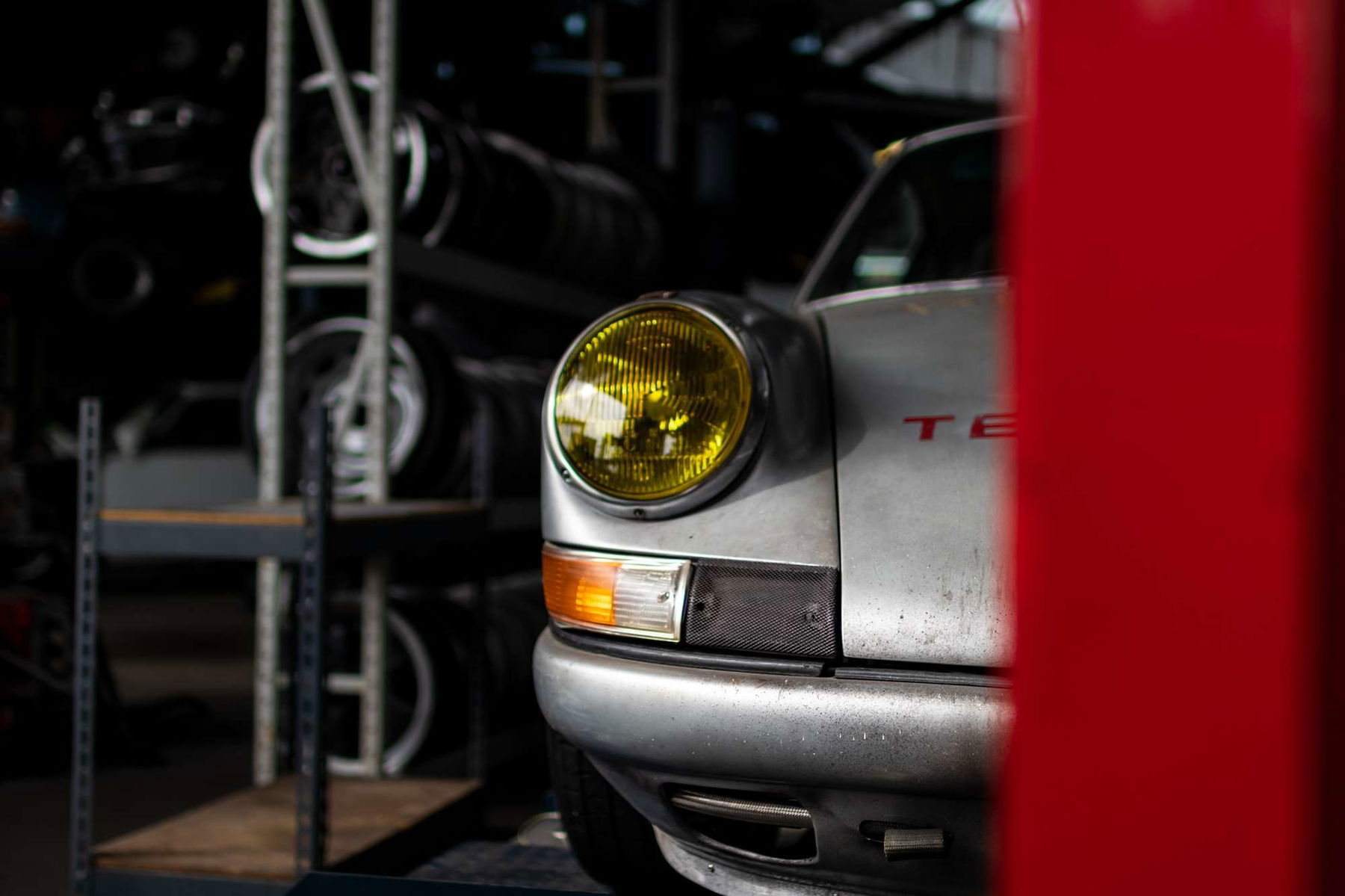 Besides your role here in the workshop you are also an artist. What exactly do you do and how did that happen?
My parents were divorced early in my life and i spent my childhood in Europe with my mother, it wasn't until my early teen years after moving stateside with my father that I would be exposed to Porsche and cars in general. My natural tendencies were certainly artistic but these were met with a degree of newfound resistance. Being in unfamiliar territory and working in a "repair shop" all the while daydreaming of the arts, my outlet was found in my high school's art wing. I would eventually succumb to technical school which frankly also came natural.
Over the years, while sustaining life as we all must I have kept the flame alive and I was finally able to resume my art career in 2005 and as you saw I have my studio in the workshop. I say with great honor and an even greater degree of humbleness that my work has found its way into private art collections. At the moment I am working towards an exhibit in Lisbon, Portugal.
At the moment I am working towards an exhibit in Lisbon, Portugal.
Will your son modify cars in the future?
Great question, love my little guy, it will ultimately be up to him but I will say that at 3 years old he convinces his mother to come visit the shop and has sat in every car so it's to say there is a very good chance he will.
If you could choose a Porsche at the moment, which one would you choose?
Such an unfair question! The long answer is the Porsche 917K, the short answer is maybe yours..
Good choice. Both are great cars. Thanks Rich, it was a pleasure speaking to you.
If you want to know more about ROCS Motorsports, you should click here:  ROCS Motorsports
Here's more about Rich as an artist: www.instagram.com/richgoncalvesart/
Video:
---
Pictures: © Elferspot Media GmbH, Markus Klimesch
Video: ROCS Motorsports
Interview: Markus Klimesch
---